Every day for breakfast, except on weekends: a bowl of cold cereal. For me, the thrill of themed sugar cereals wore off quickly, even the Halloween-themed ones Count Chocula, Franken Berry, and Boo Berry (let's dump sugar and colored marshmallows in milk, yum!).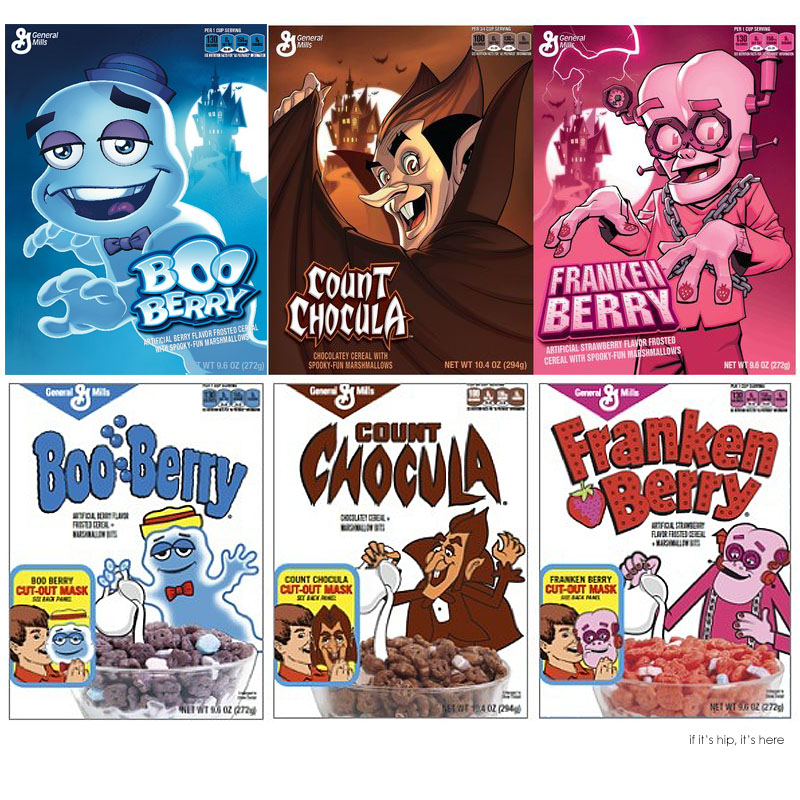 For a brief while I enjoyed eating Captain Crunch dry, out of the box, as a snack, even as a young adult, especially during a hangover.
I briefly toyed with Golden Grahams and granola-based cereals in high school, but my aversion really developed when I had to empty a bowl of half-eaten milk-sodden Cheerios into the kitchen sink when I was babysitting my youngest brother. The family dog at that time got Cheerios for breakfast too, and that dog would eat anything, even her own poop.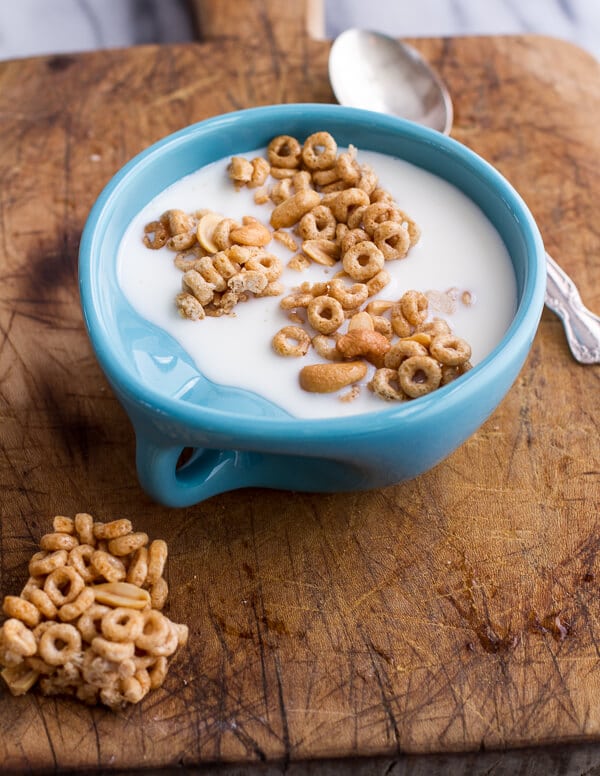 Let's just say I have developed an aversion to this staple of the breakfast menu, and it's not just an American phenomenon. The traditional English breakfast of eggs, bacon, kippers, tomatoes, beans, and fried bread (hello, cholesterol attack) didn't appear on the household table when I studied in London in the early eighties except when I stayed at bread and breakfast establishments (so, maybe it is strictly for tourists, perhaps). Guess what? We ate cold cereal with milk.

Sometimes Muesli, a breakfast and brunch dish based on raw rolled oats and other ingredients like grains, fresh or dried fruits, seeds and nuts, that may be mixed with milk,was available, apparently very popular in Europe. I thought it resembled vomit.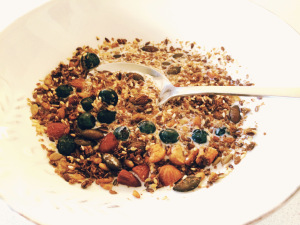 Even Dame Joan Sutherland, the late great Australian soprano, asked a house guest what type of cold cereal he wanted with breakfast. She was taken aback when he responded that he never ate cereal in the morning.

The anti-masturbation crusader John Harvey Kellogg of Kellogg's Corn Flakes fame pretty much started this whole breakfast-cereal-in-the-morning fad which soon became a tradition. His "granula" treat was produced to prove that a healthy diet with plenty of fiber could keep one's hands off one's wanker. At that time, in the late nineteenth century, processed foods were becoming prevalent in American diets, especially in urban areas, and consumers embraced the convenience perhaps more than the health benefits.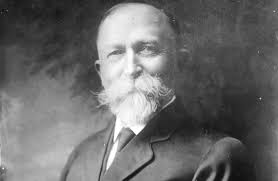 Well, John Harvey, I find it quite interesting another name for the now traditional image of the rooster on a box of Corn Flakes that evokes images of the sun rising on amber waves of grain on the fruited plains of American the beautiful is cock. Ha!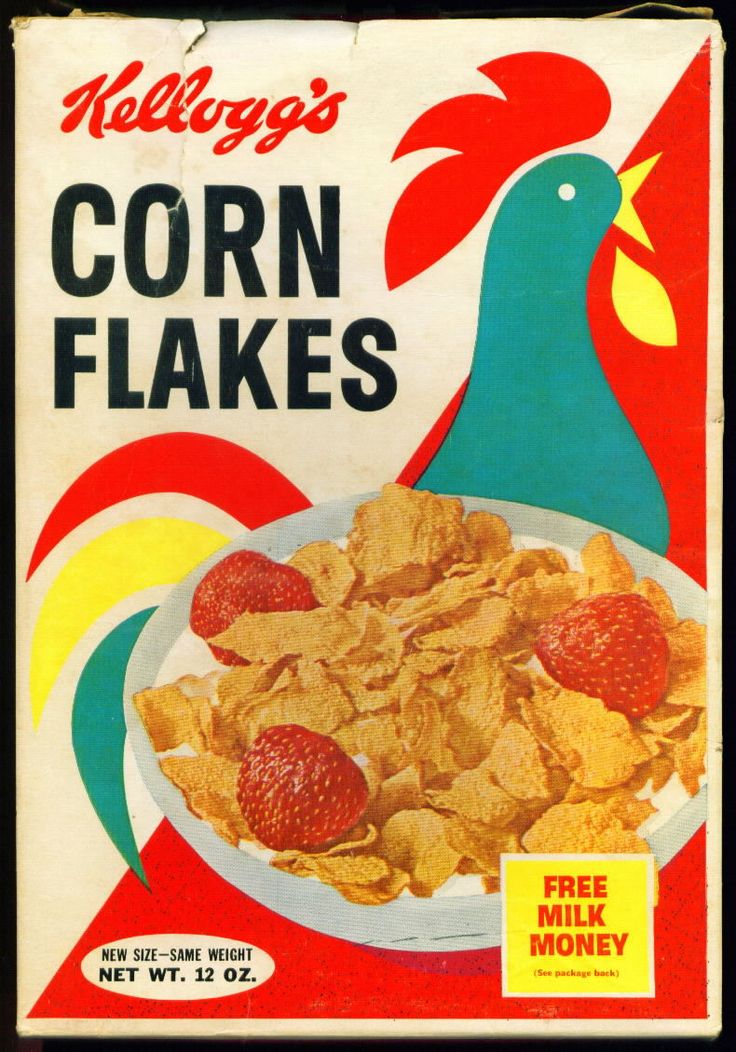 And John Harvey would probably collapse if he found out about an idiosyncratic genre of gay porn, cereal porn. Yep, guys get off on watching hot guys eating cereal, like Dave Daniels in our title Morning, Noon and Night!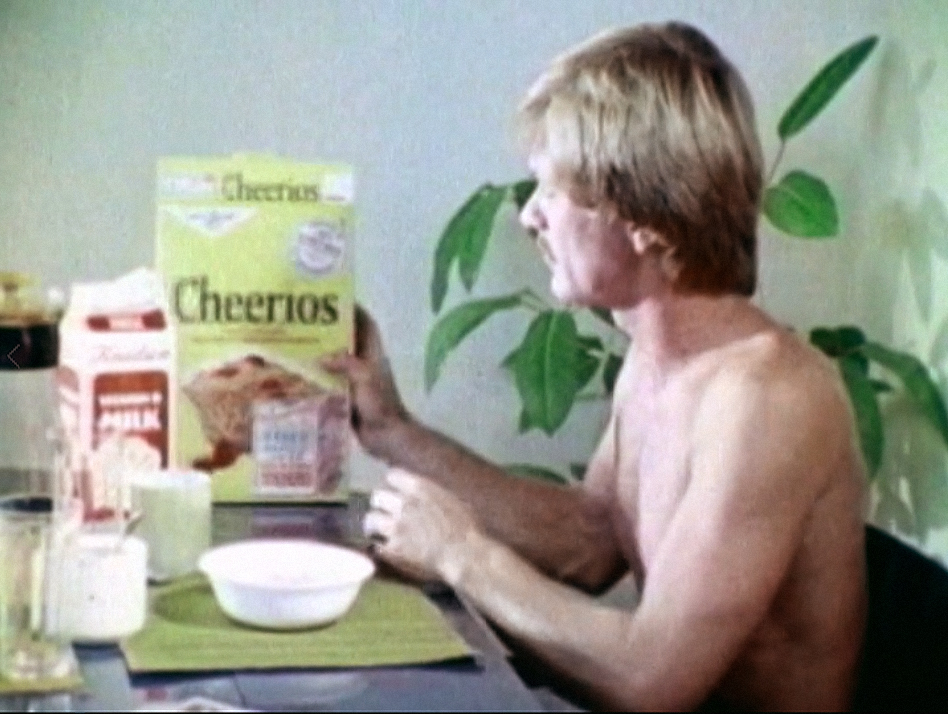 And there's a genre in the macrophiliac world called cereal vore porn. The hot giant swallows the little guy while eating cereal, sometimes drawing the process out. Lots of slurping and near misses as the little guy swims about in the milk.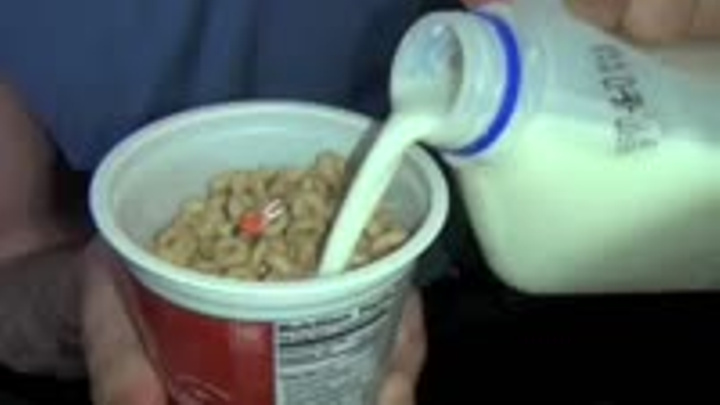 Maybe the fetish has got something to do with the guy's mouth, and maybe the act of eating cold cereal, because it involves ingesting something both solid and liquid. And of course, cum is often compared to milk. De gustibus.

If you get excited by someone eating smoked salmon and spinach for breakfast, come over to my house. You can have all you want!