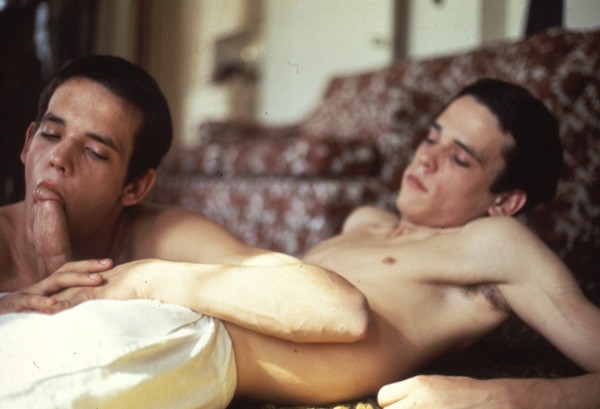 I recently combed through one of my favorite books, The Gay Decades, by Leigh W. Rutledge. I found this fascinating tidbit about some stars from the Bijou Classics collection. On January 15, 1983 (hard to believe that was thirty years ago), quoting Rutledge:

"On the video shelf: Brothers Should Do It, a pairing of supposed 'brothers' Jon King and J.W. King – who are, in fact, not brothers at all, despite the titillating ad copy that suggests, 'There'd always been something special between J.W. and his kid brother Jon.'"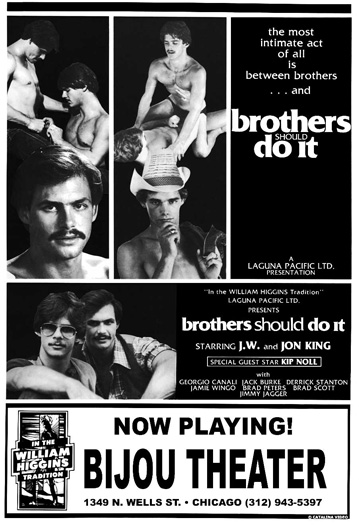 "Still, the 'brothers' gambit proves so popular in gay porn that videophiles are soon bombarded by the sex romps of Ross Henson ('brother' of popular gay model Bill Henson), as well as an endless stream of films pairing Kip Noll with any number of 'brothers,' including Marc Noll and Scott Noll, none of whom are his brothers either."


Nowadays, I wonder if these supposed brothers might appear on that National Geographic show Taboo. (I don't think the world is ready for a reality show on this topic, yet.) Hmm…

Check out some of our brotherly romps this week, and stay warm!