By Will Seagers
Hi folks! Will here for a slightly different (and a bit tamer) photo blog than the last few! This time it is about my lifelong love affair with plants and gardening - both indoor and outdoor.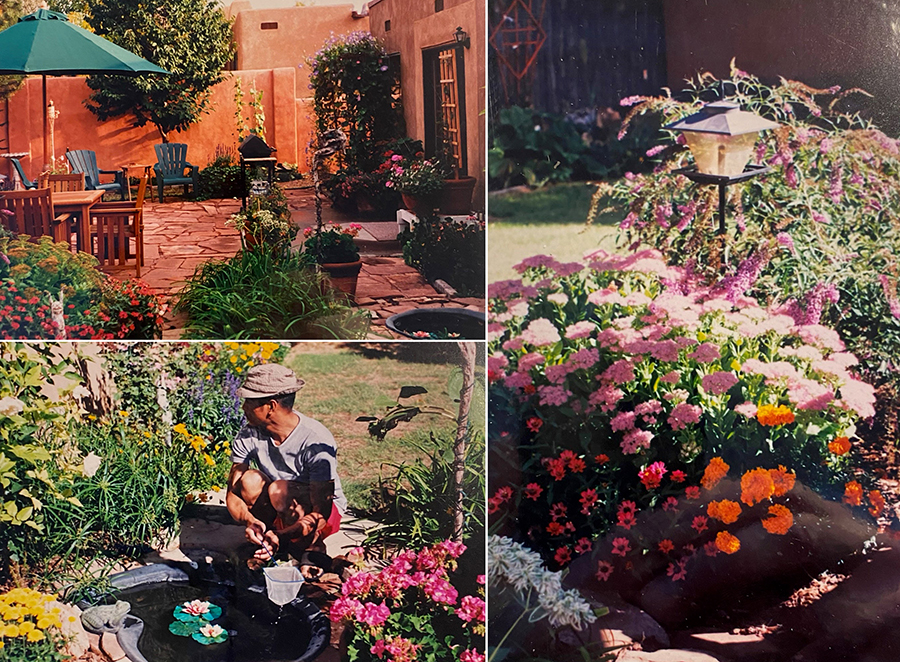 A beloved garden in one of our Southwest homes. A long shot (one of my favorites!); my Alan feeding the Fishies; up close.
It all started when I was seven. I was in 2nd grade. Miss Garneau was my teacher - loved her French accent so much! She had invited a member of the Burpee Seed Company to visit with our class. He showed slides and narrated a nice dialog about his company and the world of gardening. At the end of this tutorial, he asked if any of us were interested in being "salesmen/saleswomen." We were offered the opportunity of selling Burpee Seeds from door to door. I don't know why but I leapt at the opportunity. We were given a small stipend for selling the seeds and were also given the opportunity to choose some seed packs for ourselves.

I took to it like a duck to water. As I remember, I came out #1 in sales for the whole class. This not only threw open the door to a selling career (where I spent nearly 50 years), but started me on my lifelong love of gardening, both indoors and out. My choice of seeds were "King Tut" marigold seeds. It was the late 50s and that naming came from the fact that Egyptologists had started making unbelievable finds in that King's tomb! There was a whole "Egypt Chic" that followed in that era.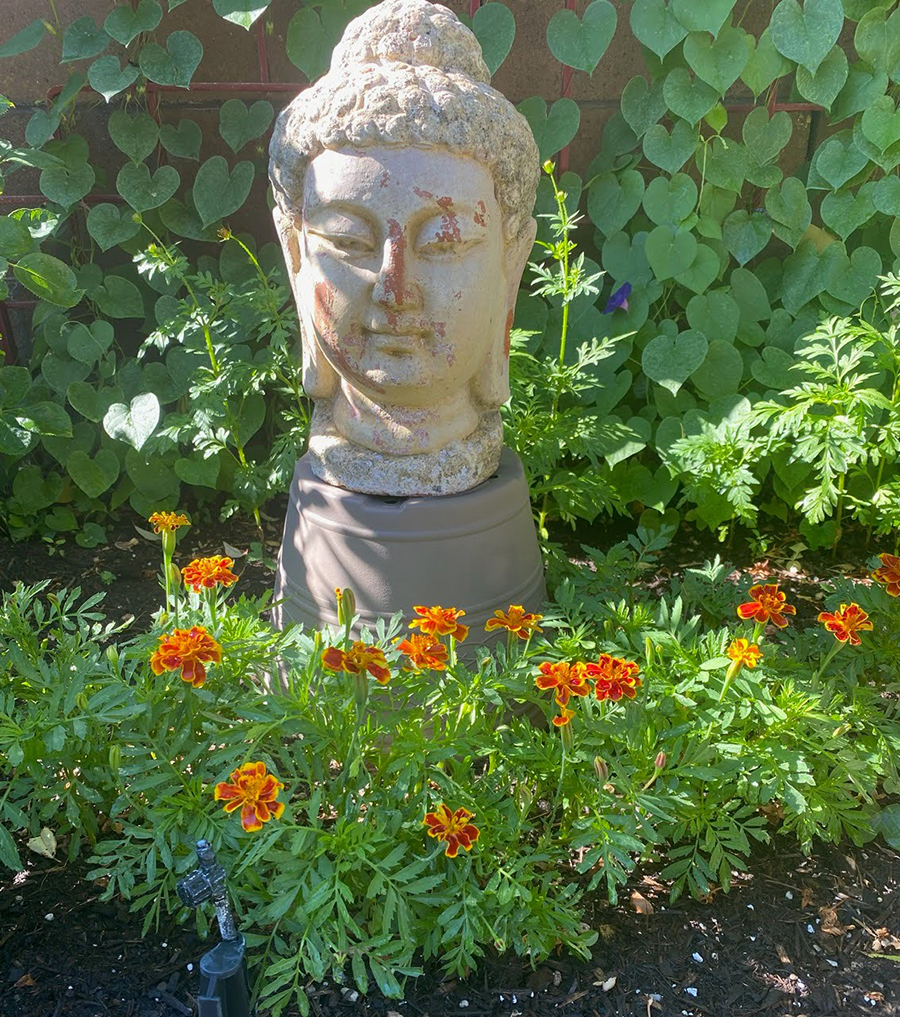 It all started with these guys - Marigolds!
So, I proudly told my father about my recent success. He was partially pleased... being a very successful salesman, himself. But, he wasn't to keen on the fact that I wanted to start a garden with my "King Tuts." He was watching my pre-adolescent development leaning towards more artsy things instead of little league - like he wanted for me! In any case, I was granted a small parcel of land on the side of our house no more than 2' x 3'. To my delight, I had great success with the "Tuts." I don't believe that my delight was shared by my father, however. Being a headstrong young kid, I persisted with gardening in our other homes during my childhood. My father grew used to it. No future "shade" was thrown on the subject!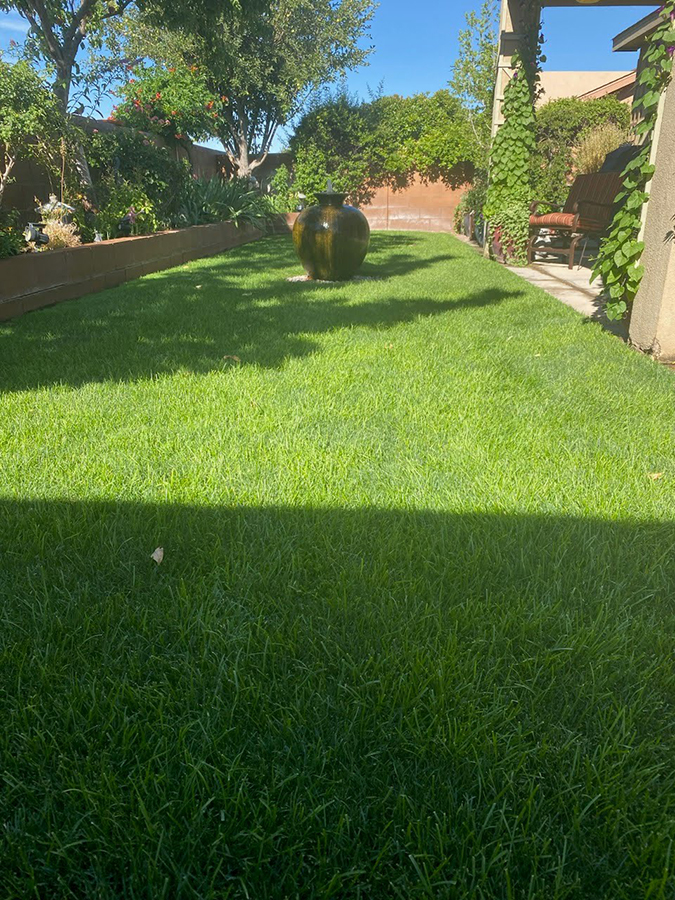 Ground zero for any garden is a hearty lawn!
Add a decade to the timeline. I entered engineering school in Newark, N.J.; I moved in with my Aunt in nearby Jersey City. The gardening bug was still within me and I lavished my talents upon my Aunt's backyard. Her house was a duplex. The lady that lived upstairs was a childhood friend of hers and fellow Finn. I always enjoyed listening to them banter back and forth in Finnish - not understanding a single word. Ida, the lady upstairs, was very impressed with the garden that I had created and complimented me frequently. She called the local newspaper and told them about this "Urban Oasis." To my surprise, one afternoon a photographer showed up to do a little spread in the paper on my garden! I was more than proud of this little patch of heaven!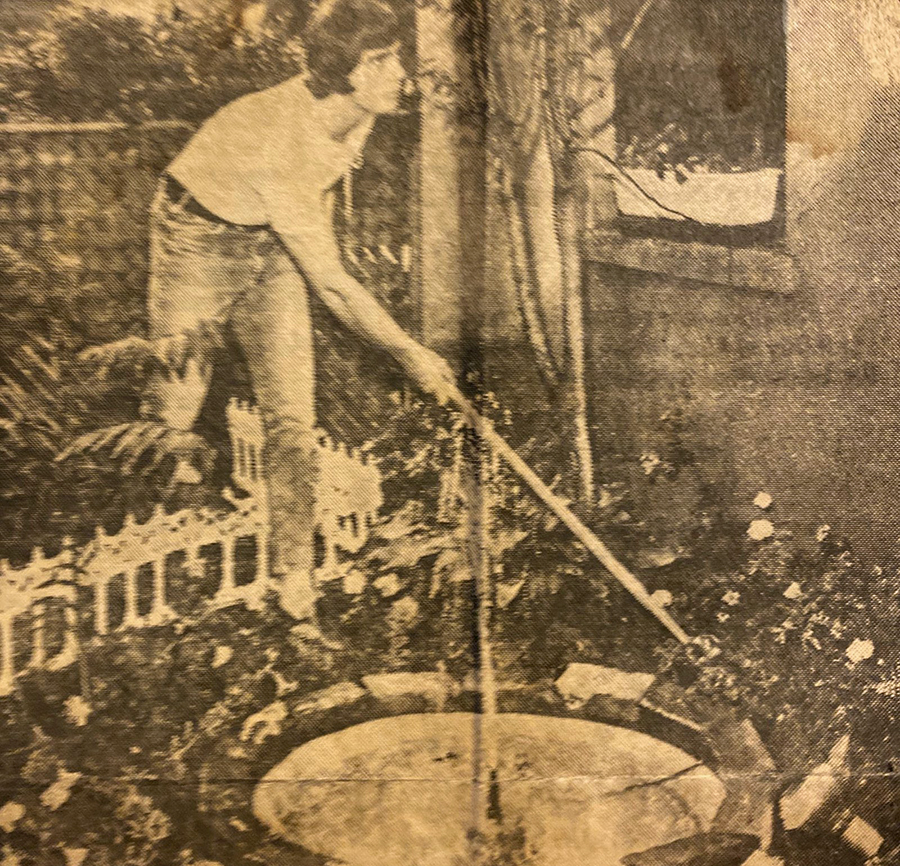 The garden that made it to the papers! Circa 1970.
Without going through each and every garden that I created over the years and across the country in the following years, I would like to highlight just a few of my favorites... outside and inside as well.

From '76 through 1991, I was an apartment dweller in San Francisco. For 12 years on 10th St. in the South of Market area, I gardened on the apartment buildings sunroof as well as in my very modestly sized one bedroom flat. I shared the roof garden with several other tenants. It had a very 1970s S.F. commune vibe. And, all of the sun bathers loved this garden in the city!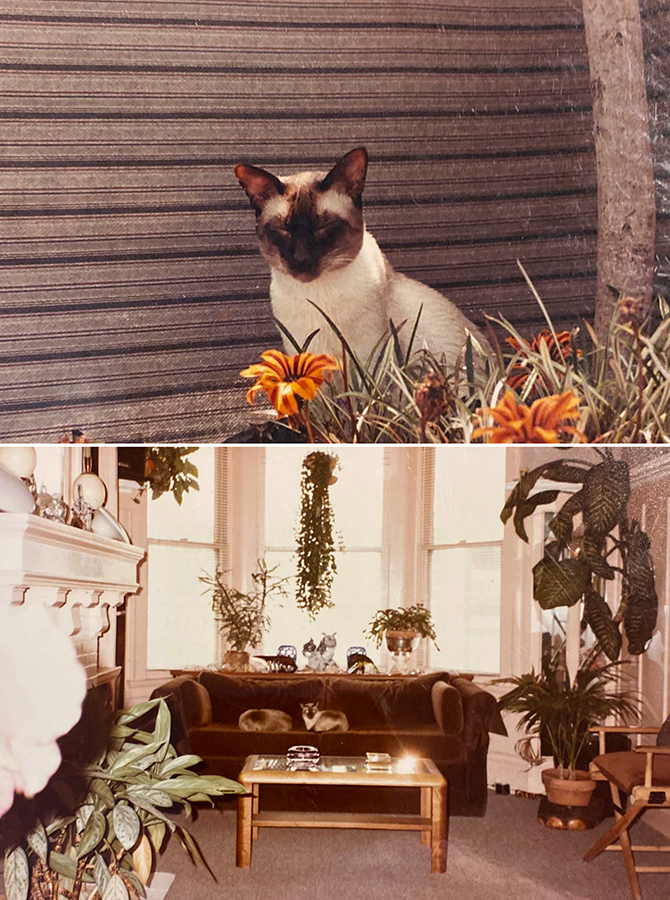 Our beloved Siamese cat "Shelly" posing before Gazanias on our South of Market apartment rooftop! (top); Our South of Market apartment living room and its garden! (bottom)
Living in New York City with my current spouse, Alan, presented quite a challenge. We had a rather cook book fire escape summer garden. But, in the living room a much bigger year round tropical garden flourished. That started my adventures into the orchid world.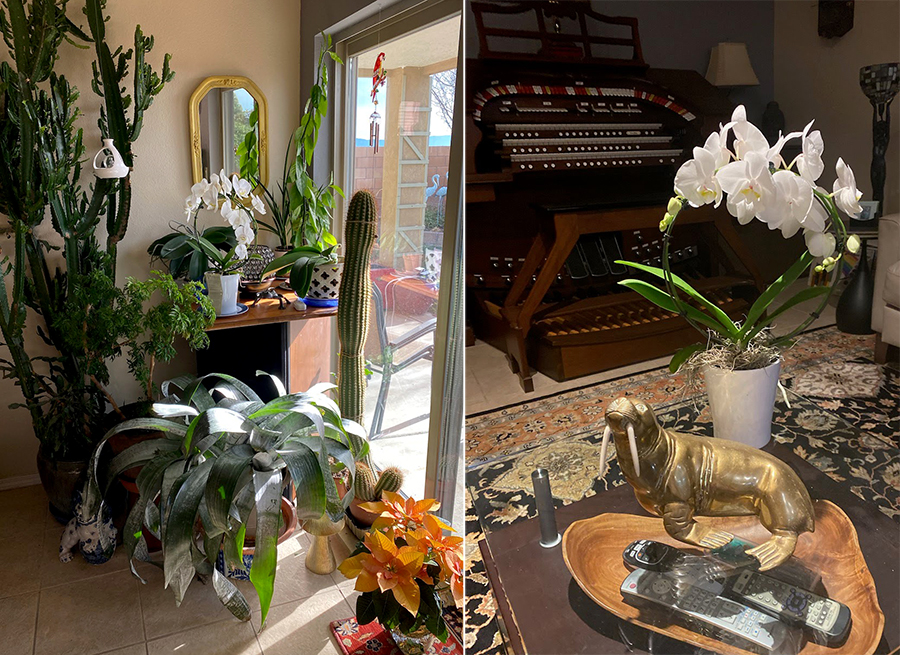 Recent photos. The garden corner of the living room with the orchid in bloom. (R); This performer was gifted to me by my friend George! (L)
Fast forwarding to the present, both indoor and outdoor gardens are a mainstay in my day to day retired life in the desert.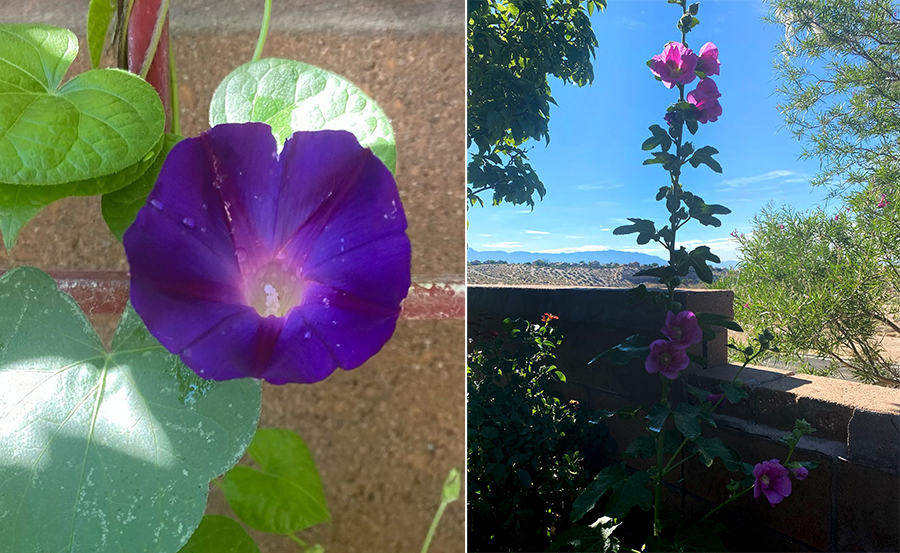 An "automatic replacement " these Grandpa Ott variety of Morning Glories come back each Spring. (L); Another beauty that's on auto pilot is this lovely Hollyhock. (R)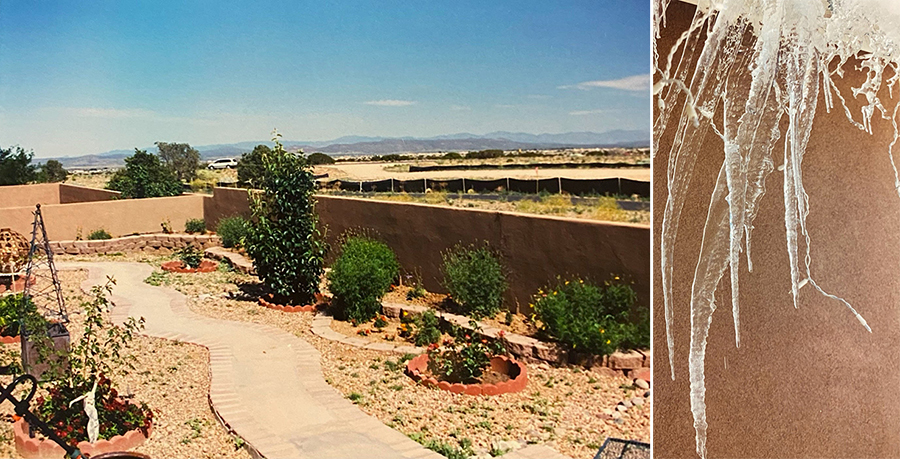 Summer and Winter in America's Southwest.
I am pleased to say that I have a lot of the original house plants that I purchased in San Francisco - some 40 to 50 years ago. About 20 years ago, an artist friend of ours gave me a cutting of his amazing 20' tall Euphorbia plant. It was spectacular in his gallery/atrium! I am proud to say that our 12 footer is doing quite well and cohabitating with one of my original Christmas cacti purchased from the Church St. Safeway supermarket in San Francisco back in 1976! TLC seems to really go the extra mile with my "planties!" And, they have brought me a lot of joy over the years.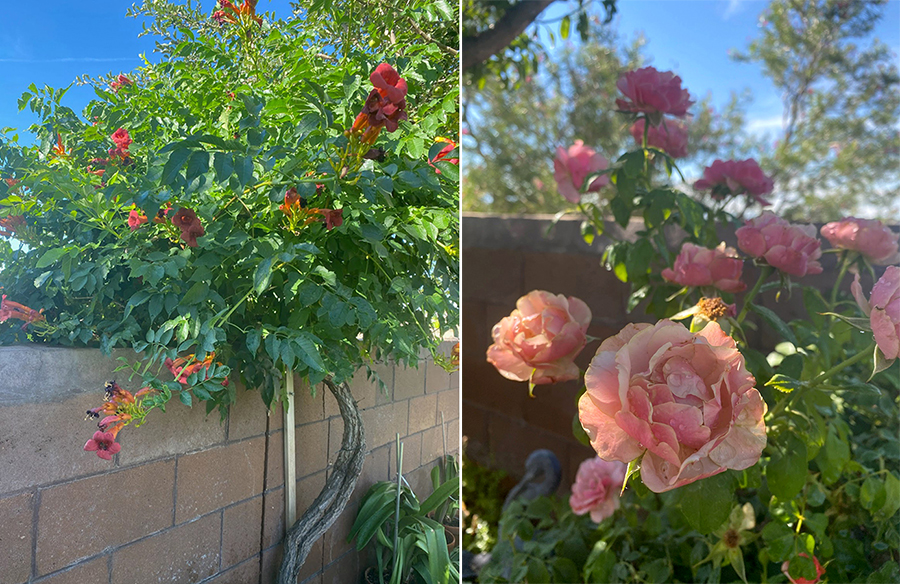 Brought home from a Lowe's nursery department some 13 years ago, this Trumpet Vine thrives! (R); This rose is a perennial favorite and a bit of a chameleon, another 13 y.o. in the garden! (L)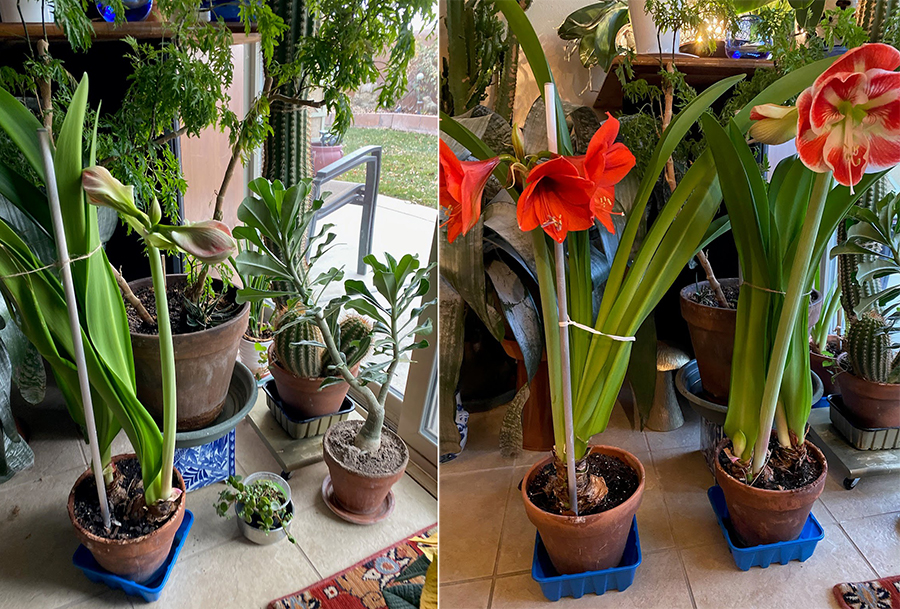 A glance of winter time in my living room garden with Amaryllis ready to bloom. (L); Amaryllis celebrating Christmas! (R)
I am pleased to have been born with a green thumb. It has been an enriching experience to help bring beauty into this world. And, for all of you fellow gardeners, I say thank you! The care you lavish on your botanical family is the real beauty of love!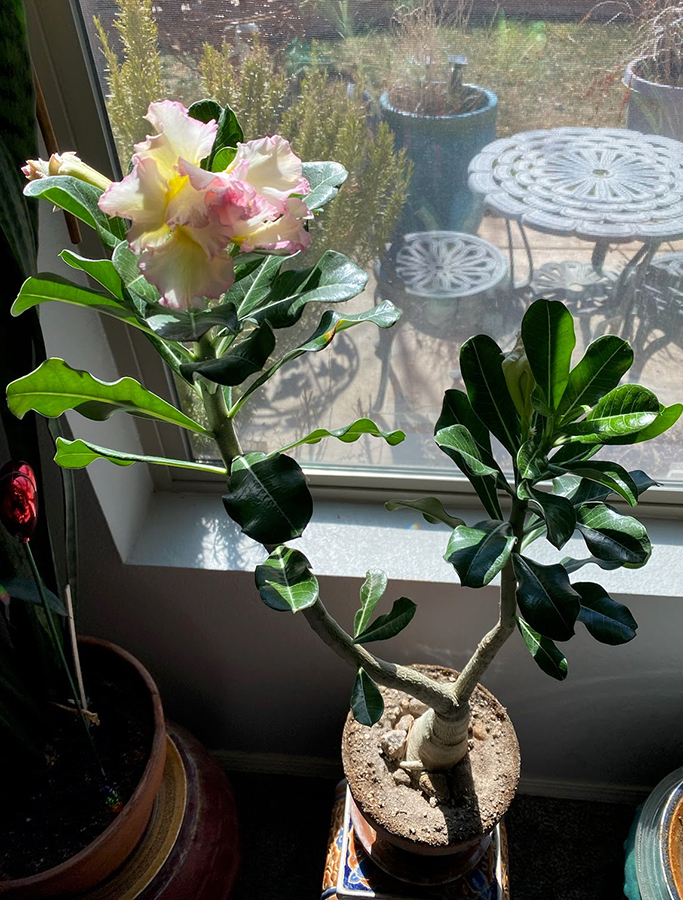 A cherished Adenium from my late friend Mike, here thriving indoors in the winter!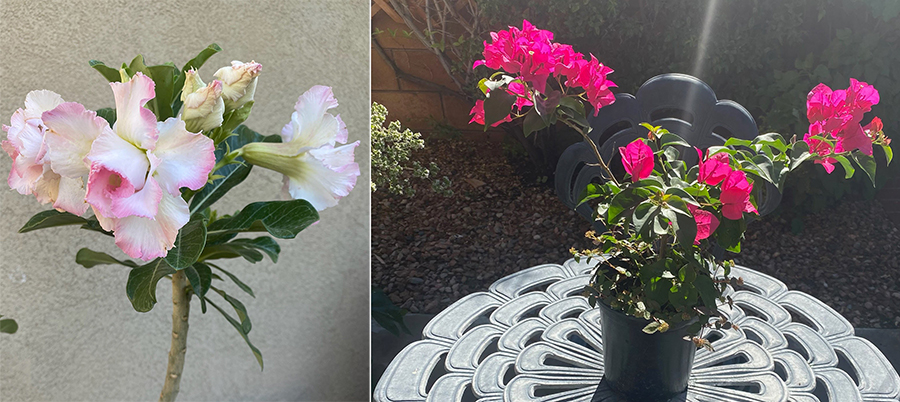 The Adenium hails from the Arabian Peninsula and loves every bit of our desert heat waves! (L); Caught with the early morning rays, this Bougainvillea is a new comer and gift from my close friend and DJ, George. (R)
Bio of Will Seagers:

Will Seagers (also credited as Matt Harper), within his multifaceted careers and participation in numerous gay communities across the country in the '70s and '80s and beyond, worked as a print model, film performer, and DJ, just to name a few. He made iconic appearances in releases from Falcon, Hand in Hand, Joe Gage, Target (Bullet), J. Brian, Steve Scott, and more, including in lead roles in major classics like Gage's L.A. Tool & Die (1979) and Scott's Wanted (1980). He brought strong screen presence and exceptional acting to his roles and was scene partners with many fellow legends of classic porn.

George Ferren, a close friend of Will's frequently mentioned in his blogs, was a major figure in the San Francisco music scene in the '70s/'80s. His current music is available for your pleasure on Soundcloud: BY GEORGE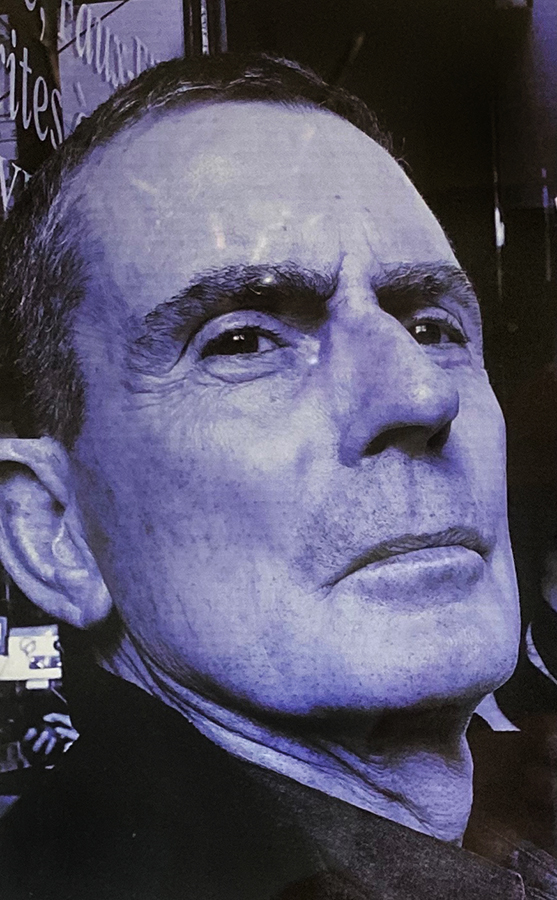 You can read Will Seagers' previous blogs for Bijou here:
Welcome Matt/Will
What's For Dessert?
On and Off the Set of L.A. Tool & Die
Wanted, Weekend Lockup and Weekends in Hermosa Beach
Honeymoon in the Palms
Birds of a Feather
The Stereo Maven of Castro Street
The Pass Around Boy
The Ecstasy and the Agony
Fitness and Fantasy: The Early Gyms
Chasing the Boys and Chasing the Sun: My Story of Sun Worship and Where It Got Me
Becoming Invisible
The Reverse Story of Dorian Gray
Pin Money
One Organ Leads to Another! Part 1
The Wheels of Steel
Feast and Famine: The 1970s to the 1980s
An Alphabet Soup of Powders and Pills
Merry Christmas (and Getting Re-Organized)
Now and Then
DEEP INSIDE THE CASTRO: The Badlands
DEEP INSIDE THE CASTRO: Moby Dick Bar
DEEP INSIDE THE CASTRO: "Just Another Stroll Down the Castro!"
Diving Into SoMa/Folsom: Hamburger Mary's
Diving Into SoMa/Folsom: Long Live the Stud!
Diving Into SoMa/Folsom: Club Life..."Hit me with your Rhythm Stick!"
Pics, Pics & More Pics... Life's a Beach