posted by Madame Bubby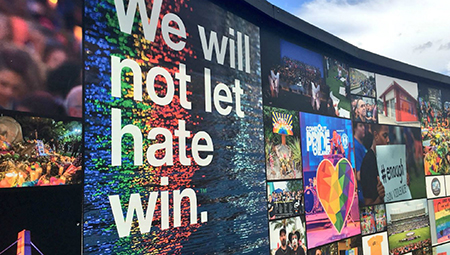 On June 12, 2016, Omar Mateen, a 29-year-old security guard, killed 49 people and wounded 53 others in a mass shooting inside Pulse, a gay nightclub in Orlando, Florida, United States. Orlando Police Department officers shot and killed him after a three-hour standoff.

Three years later the current administration of the United States government has been attempting to erase the rights of LGBTQ persons to life, liberty, and the pursuit of happiness. The genocide of LGBTQ persons continues in Chechnya and other places on the globe.

It's not just a matter of memorializing this event and making calls to resist injustice on social media. It is, as the case was at Pulse, a matter of life and death. The victims at Pulse suffered a tragic physical death they did not choose; LGBTQ persons, and not only in the United States, suffer daily not only physical death and violence, but social death, the condition of people not accepted as fully human by wider society.

Thus, this week, as part of our #PrideMonth series and a contribution to #MoralWitnessWednesday on Twitter, here is a link to the blog we wrote the week of the tragedy to "reground" our readers on the import of this event and sound another call for strength and hope.