posted by Madame Bubby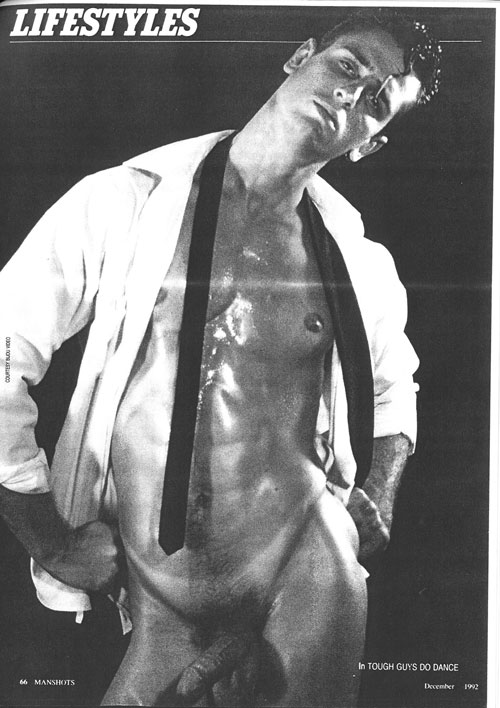 Who is Paul Rappalo? Paul calls himself, in an interview with Manshots magazine in December 1992, an iconoclast, and based on the variety of and attitude toward his porn making, I would agree.

Manshots caught up with Paul aka David Rappalo aka Rappalo aka Rappalo Fox when he was doing a show at NYC's Show Palace, and the interviewer noted that he spoke Japanese to the guy at the sushi bar.

There's the paradox: he does shows that show off his tautly sculpted, Greek god physique, he speaks a language which is not easily learned, and, looking at his oeuvre on the trusty Gay Erotic Video Index, a good number of his films are bondage/BDSM flicks. Who is Paul Rappalo?

Paul divulges plenty in the interview, but what is interesting is the information he claims he doesn't want revealed. For example, he mentions he is Cherokee Indian. He also claims he likes high heels (he likes others to wear them).

He learned Japanese, one of five languages he also speaks, as part of his personal protection/anti-terrorism training. Rappalo is unclear as to what this training entails and its results, which adds to the mystery. No, he is not lying.

He hustled for a while (he claimed both guys and gays had long admired his cock).

He was also imprisoned for an assault case, and the prison doctor knew about his by then extensive porm film career; in the interview, he imitates the doctor's "minty" voice, "With all the money you've been making, seems that you would have been bailed out a long time ago."

In the annals of porn history, however, some of his best work (and that includes acting, and he did do a bit of "legitimate" acting in Los Angeles) occurs in Toby Ross's award-winning Tough Guys Do Dance.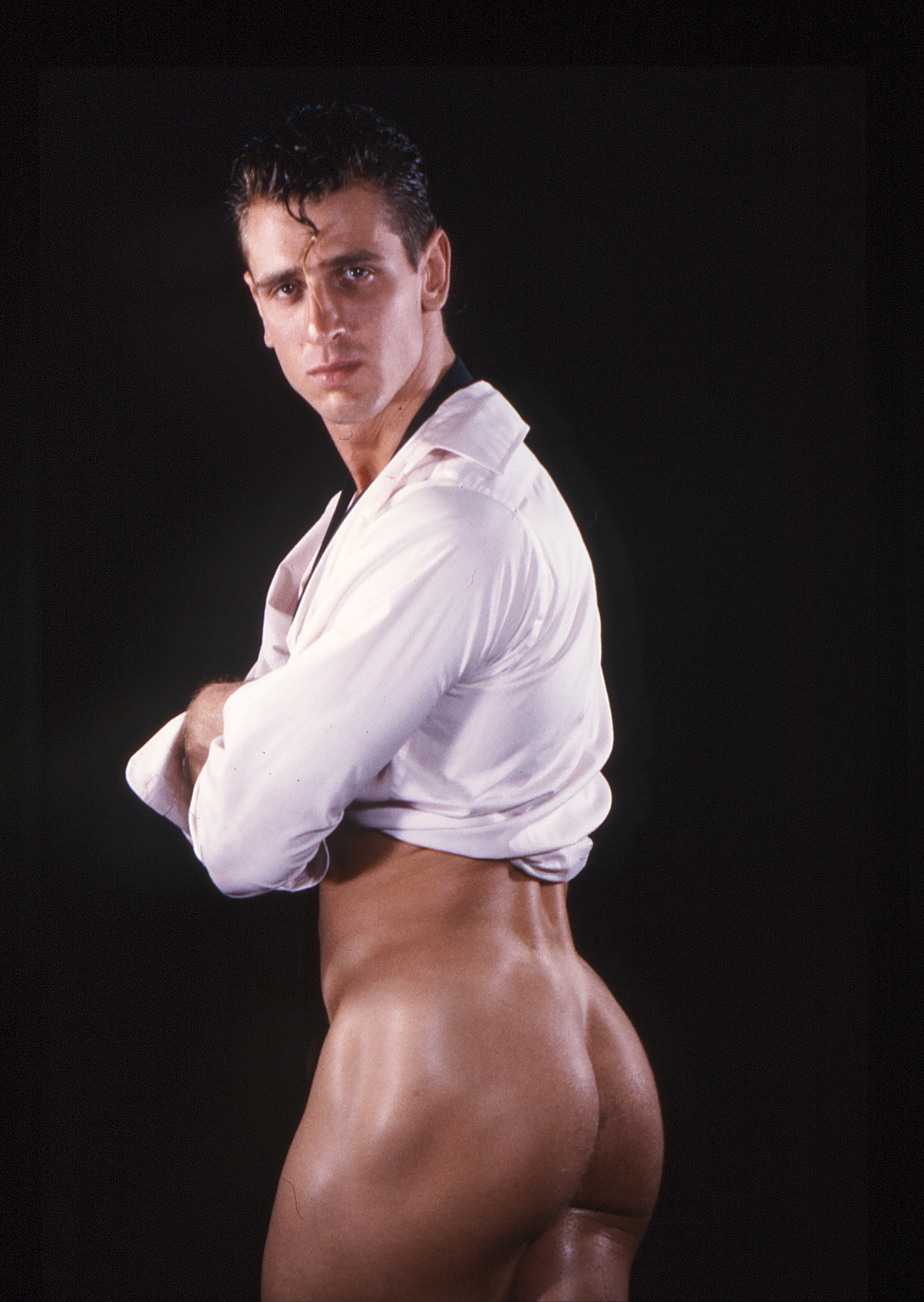 Paul Rappalo in Tough Guys Do Dance
The second vignette in this flick, "Love Bug," tells the story of a man who bugs his straight neighbor's house in an effort to share vicariously in the man's lovemaking to his wife. When the neighbor's wife leaves him, however, the gay man comes over to console and seduce him. Paul Rappalo plays the sensitive straight neighbor and David Bach is the wily gay man.

Now, what could be a sleazy take off on Reagan-era yuppie drama is actually sensitively done, and Rappalo manages to be both vulnerable and confidently sexy at the same time.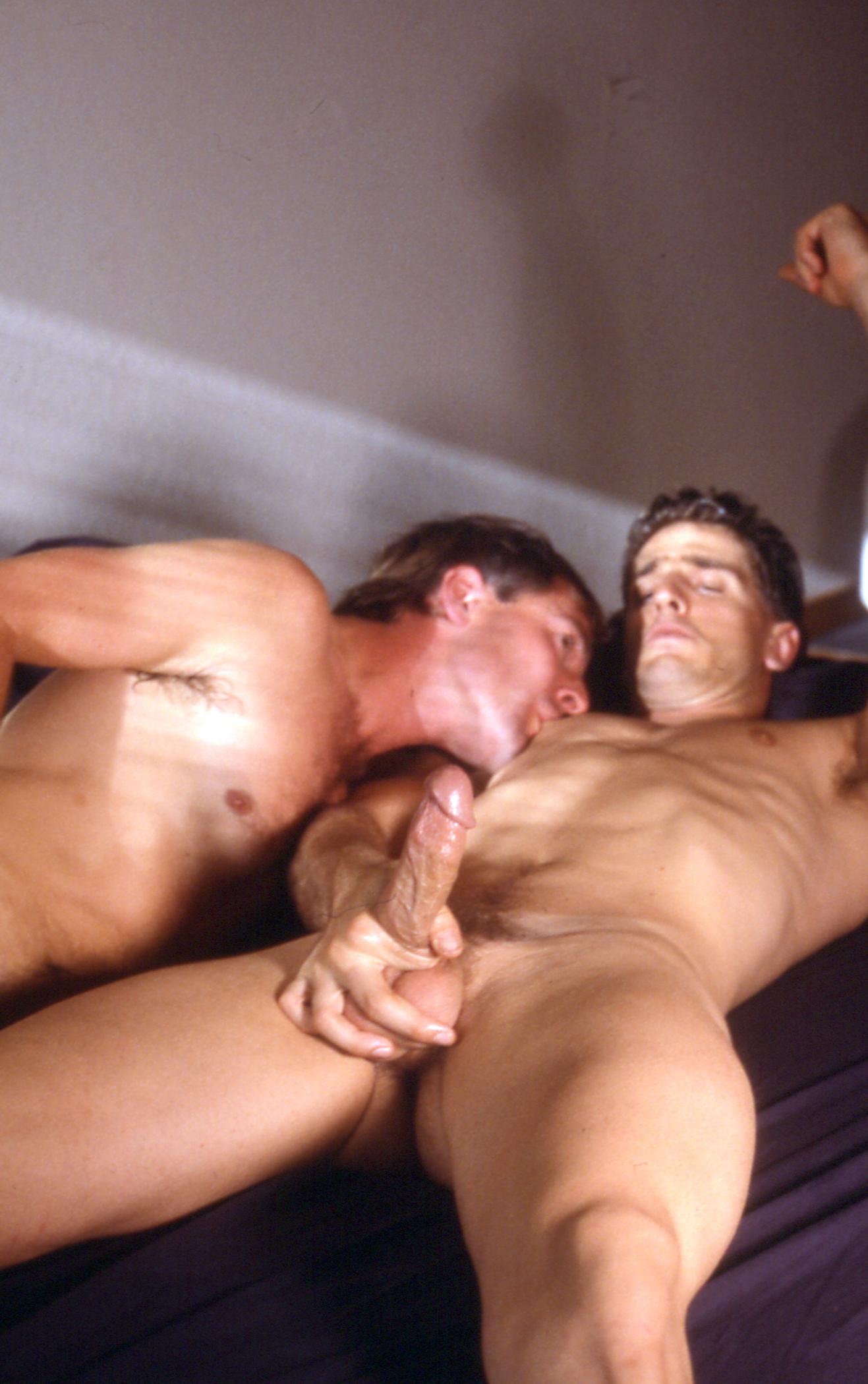 Paul Rappalo & David Bach in Tough Guys Do Dance
I like to think of him as the many faces of the Eternal Male. He wears a white shirt and tie and exudes sexiness wearing it, but when he gets naked, he can submit to getting tied up by an older, more experienced guy, enjoys, even relishes sex with women, but, as he honestly reflects in his interview, "one thing I would change is that it takes me forever to learn one lesson."

Based on his variegated interests, I would counter that he wasn't afraid to keep learning. And that for him, life was best lived when one is aware that it is a theater where one discovers oneself by acting so many roles.