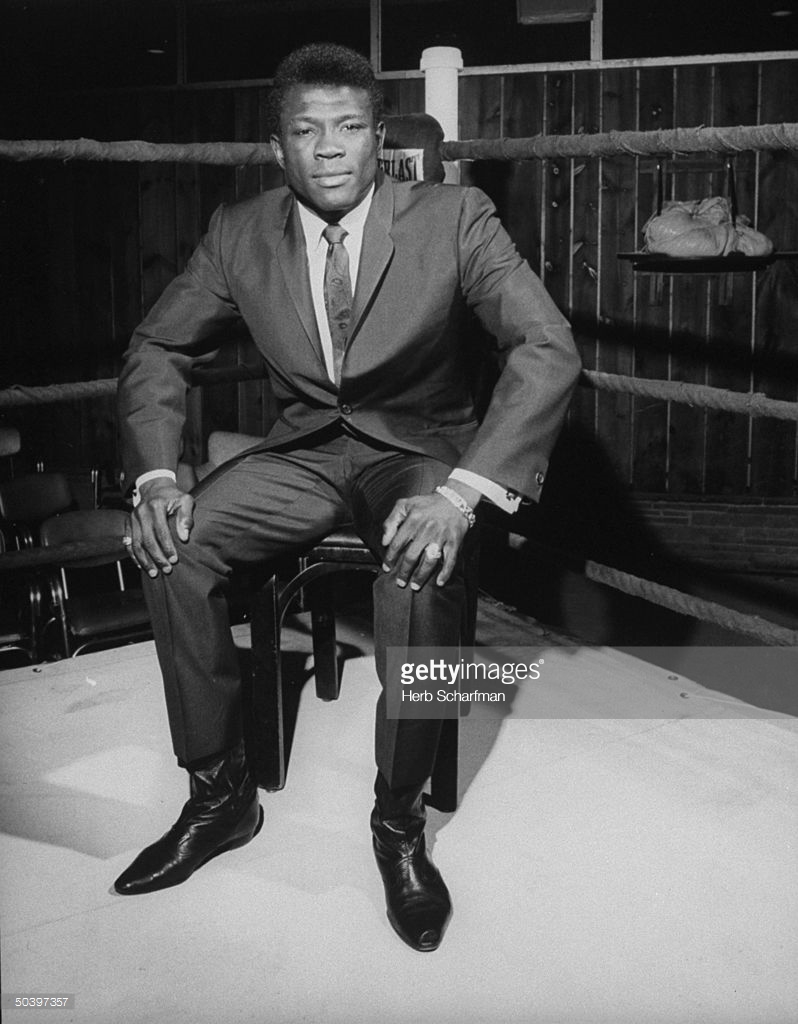 On March 24, 1962, bisexual (or gay) boxer Emile Griffith knocked out his opponent, Benny Paret, at Madison Square Garden. In round 12, Griffith trapped Paret in a corner; by that time, his opponent had stopped punching back. Griffith held his opponent's shoulder to keep him in position while using his free hand to hit Paret.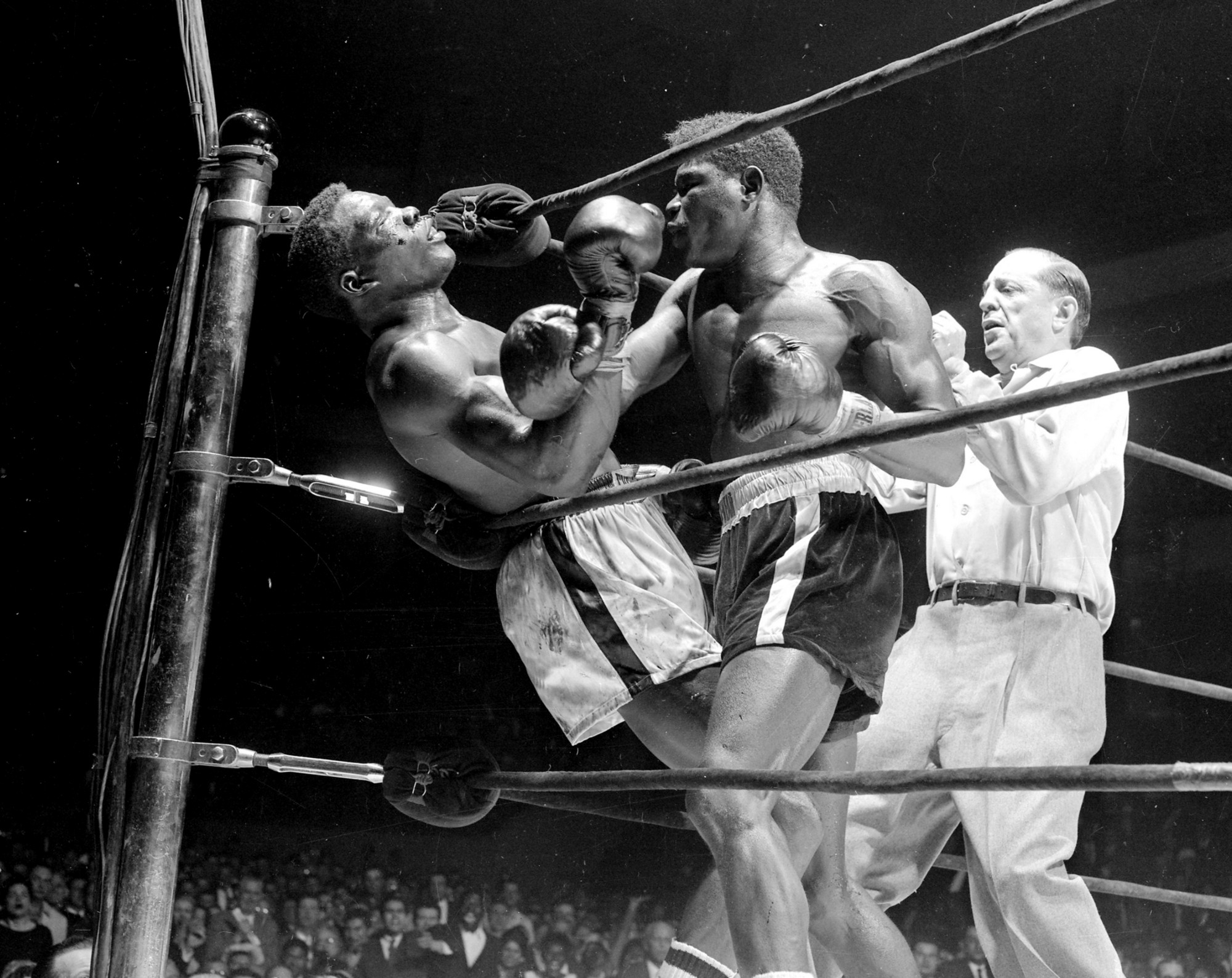 The audience was shocked; the famous author Norman Mailer, who wrote about it in his essay, "The Death of Benny Paret," claimed it was the hardest he had ever seen a man hit another man. At this point, the referee, Ruby Goldstein, stepped in, an awarded Griffith a win by a "technical knockout." Paret slid to the floor; he was carried out on a stretcher and died ten days later in a hospital.

There's a back story here to this admittedly brutal incident, and it ties into the intense homophobia of the time, and the double life Emile Griffith had to lead. He visited the gay bars during that period, and he even hung out in the then-seedy Times Square where, the time before the fight, according to Donald McRae's book A Man's World: The Double Life of Emile Griffith, he "laughed and danced with the Hispanic gay crowd and the old drag queens."

Before this fight, Emile was able to live this life: be a man's man in the hypermasculine world of boxing, and apparently hold court with the queens of the period on women's hat styles (in fact, he started out working in a women's hat factory, and his shirtless physique (he requested permission to work that way in the heat) caught the attention of the owner, who got him involved in the world of boxing).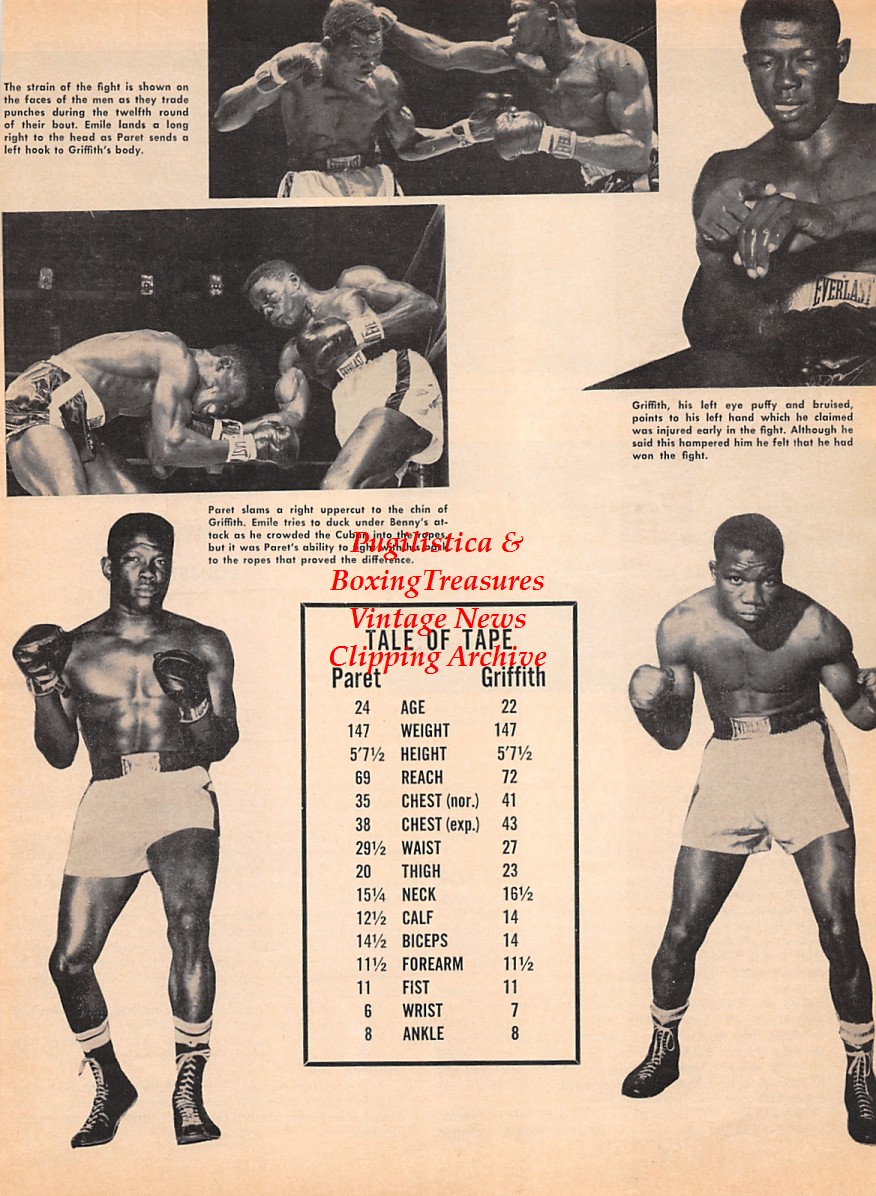 But, in the weigh-in before the fight, Paret called Griffith a maricón, which means faggot. Members of the press and officials from the New York Boxing Commission witnessed this exchange. And, in pre-fight interviews with the press, Paret's manager portrayed Griffith as effeminate and thus an unworthy opponent for the hypermasculine Paret. Paret also touched Griffith's ass when he called him the slur, apparently enraging him.

The consequences of this homophobia were indeed deadly. Even though Griffith told a television interviewer that he was proud to be the welterweight champion again, and expressed hopes for Paret's recovery, Paret's death resulted in insults and hate mail. And many sources claim that even though Griffith continued to box for 15 more years, he lost his enthusiasm for the sport. Emile blamed himself for the incident; it always haunted him.

Griffith married a woman in 1971 by the name of Mercedes Donastorg. After retiring from boxing in 1977, he worked as a corrections officer at juvenile detention facility in New Jersey.

But Griffith was still struggling with his overall identity. In 1992, he was viciously beaten in New York City after leaving a gay bar. He was in the hospital for four months with serious kidney damage, and under the care of his adoptive son, began a slow mental and physical decline, but also some serious soul-searching.

He told Sports Illustrated in 2005, "I love men and women the same, but if you ask me which is better … I like women."

Yet, another reporter for the New York Times, Bob Hebert, about that time, asked him if he was gay, and Griffith struggled to answer. He said he no longer wanted to hide, and he wanted to ride that year in the New York Gay Pride Parade.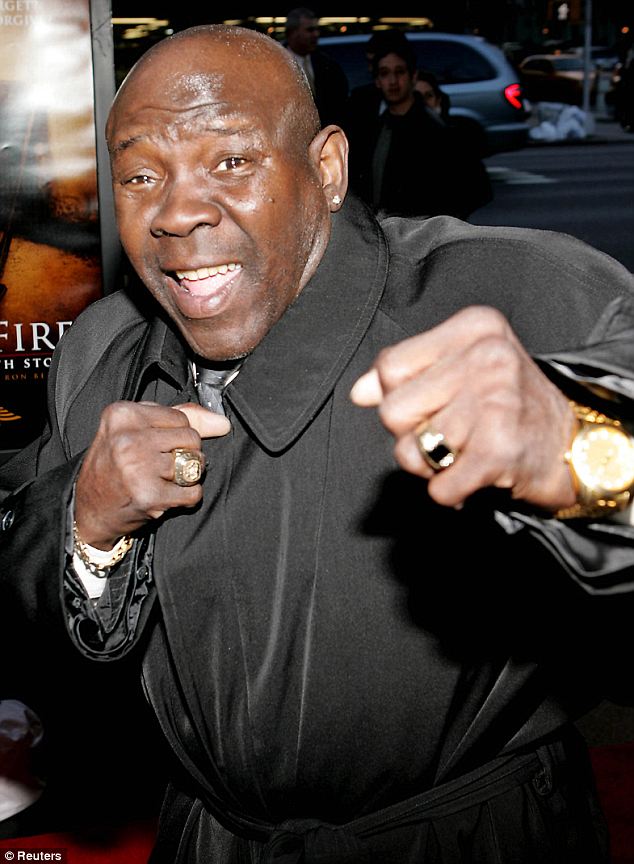 Other interviews with him do emphasize that he did not like labels about his identity.

Yet the one label everyone remembers him by I think should not just be that deadly fight, but his place in the International Boxing Hall of Fame; no other boxer in boxing history had fought more championship rounds, not even the great Muhammad Ali.

Emile Griffith died on July 23, 2013 at the age of 75.

There's a complex legacy here in Griffith's struggles and triumphs, and documentaries and plays and books and even an opera have struggled to understand and express a turbulent double life that exploded savagely in a literal arena which glorifies a violence it claims to sublimate.