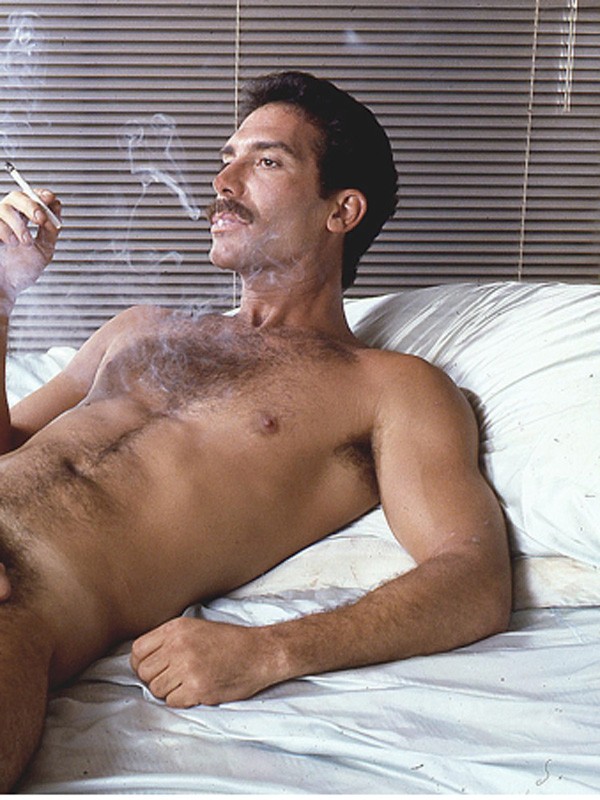 Recently, one of our Facebook page fans asked about Chad Douglas, one of the true mystery men of porn, who came to prominence in the 1980s.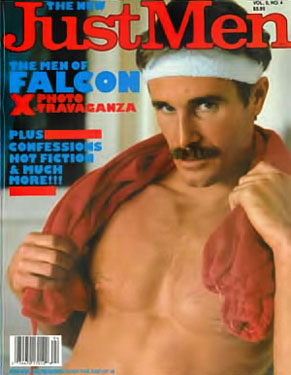 He looked nothing like the other stars of the day: he was older, hairier, and he sported a big, thick moustache. Men who looked like Douglas were considered a relic by the time home video became the prime source of the industry's income; the men of the eighties tended to be young, clean-cut, looking like they stepped out of either a yacht or a board room—so typical of the "yuppie Wall Street" decade.

Douglas was different, though men who looked like him were typical only a few years before during the height of the "gay macho" period. His booming voice, strong limbs, and enormous cock brought back memories of the masculine hunks of the seventies.

He cut an imposing and impressive figure in every movie he appeared in, especially in his debut movie Below the Belt. As a prime example of his mettle, check out the orgy scene where the entire karate studio class worships (and rightly so) Chad's enormous manmeat.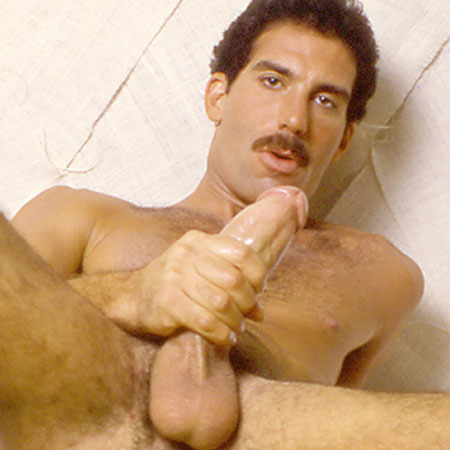 Yet Douglas didn't make that many movies during his less-than-a-decade career, and he spoke even less—in fact, many people didn't even know his ethnicity. His private nature and lack of pretense made him even more desirable to his legions of fans.

In a 1987 interview with Stallion magazine, he proclaimed, "In all of the films, I am myself! My character does not change..." This straightforward attitude kept many fans interested in him.

Sadly, like so many other gay adult film stars of that time, Chad Douglas died of complications from AIDS in 1999. He had been living in Puerto Rico, his birthplace. There was much speculation about what he did between 1989 and his death, and even if he really died. Such is the stuff of legends.

Main Source: Bjiou Video Catalog