posted by Madame Bubby
I got blocked on Twitter a while ago by a Roman Catholic bishop because I responded to a tweet about Michelangelo with a pretty general article on the sexuality of the famous artist Michelangelo. Michelangelo was gay. He liked guys. Especially guys with big muscles.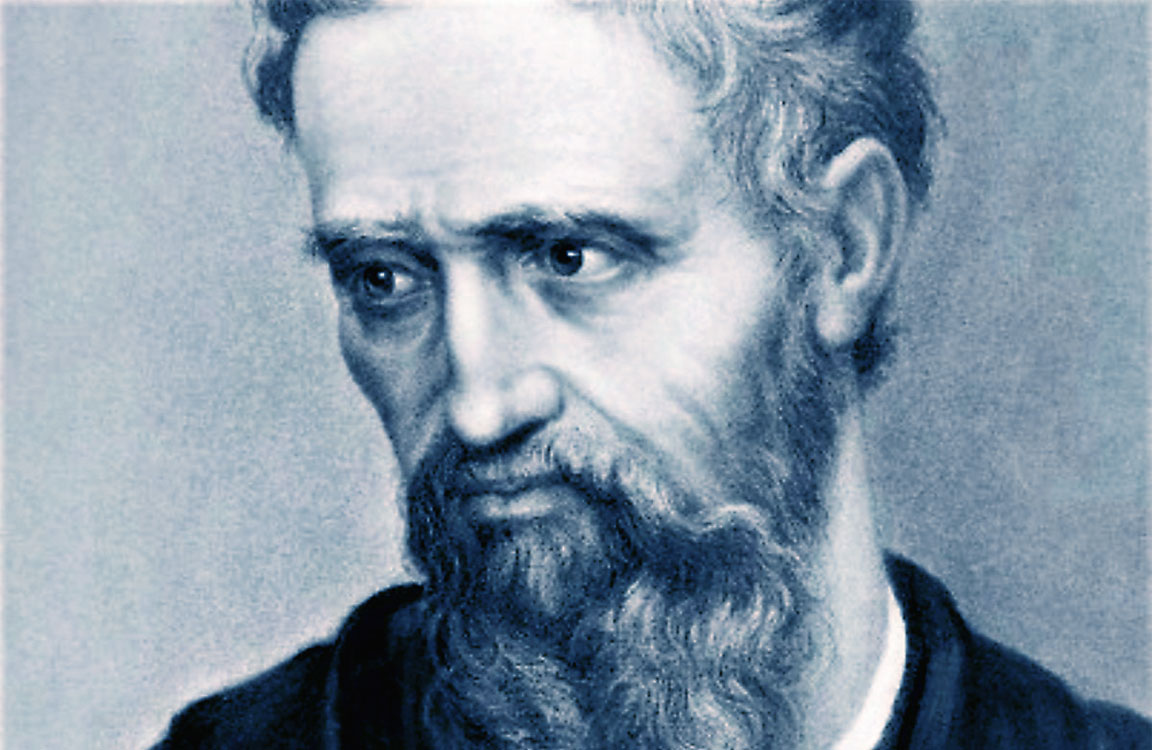 Michelangelo Buonarroti (source: biografieonline.it)
Now, during the Renaissance, the concept of sexual orientation had yet to be articulated or analyzed. Thus, Michelangelo, according to the social and religious norms of the time (usually the same), either performed sex acts with men (called sodomy due to an interpretation of the Sodom and Gomorrah story since deemed incorrect by current Biblical scholarship), and/or, perhaps more loosely, he loved men, young men (which does not necessarily imply sexual activity).

In this case, art imitates life, and Michelangelo, aiming to produce what he deemed to be an ideal mimesis of the body as revealing a primal strength and power coursing through creation, painted male bodies that rival the famous bodybuilders of the past, without the artificial steroid-induced bulk. (And even the women in the Sistine Chapel are muscular.)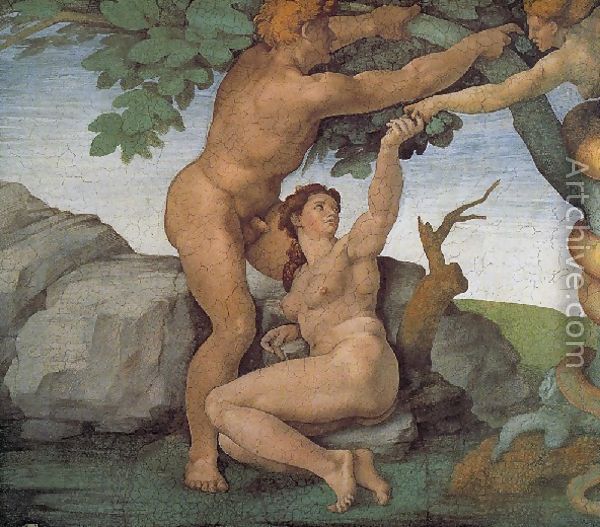 Adam and Eve, Sistene Chapel Ceiling (source: artarchive.com)
This unabashed glorying in muscular nudes under the aegis of a commission to paint the Sistine Chapel ended up becoming a problem. Why? The Counter-Reformation not only reacted to the Reformation, but to some of what it deemed licentious excesses of the Renaissance, and much Catholic religious art ended up degenerating into fixed forms drawn in attitudes of pious sentiment. Hello, anemic Jesuses with bleeding hearts and heavily draped Madonnas gazing up at the clouds.

And, in the case of Michelangelo's paintings, the Church authorities covered up the genitalia.

But, as one article I read recently reveals, Michelangelo's Last Judgement shows that just covering up genitals does not literally erase any imagery that might induce those impure thoughts that might send one to hell.

In the midst of the Last Judgment, where a muscular beardless Christ resembling Apollo looks like he is a bad ass coming to whale on a rival gang, two men kiss. Mutually and fearlessly. (Even his mother is frightened.) And these are not the ones condemned to hell. These are two guys on the redeemed side, as opposed to, as the article claims, a reputed pedophile biting his genitals to hell.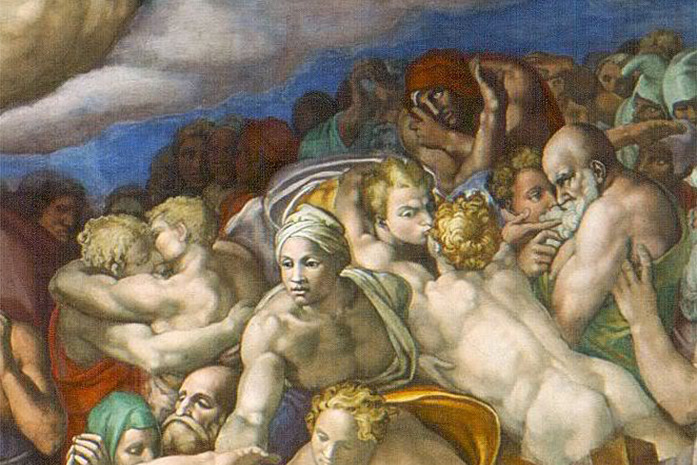 The Last Judgement close up (source: Michelangelo.org)
Now, the men kissing need not imply sexual attraction, of course, depending on the cultural context. They could even be family members displaying affection. But it's there, it's there for the homosocial gaze, and I just wonder if Michelangelo was himself encoding, as it were, his own Last Judgement against a Counter-Reformation Church that viewed humanity as more fallen and sinful rather than filled with a holy energy that includes struggle and conflict but also surmounts it with a hope for a final vindication.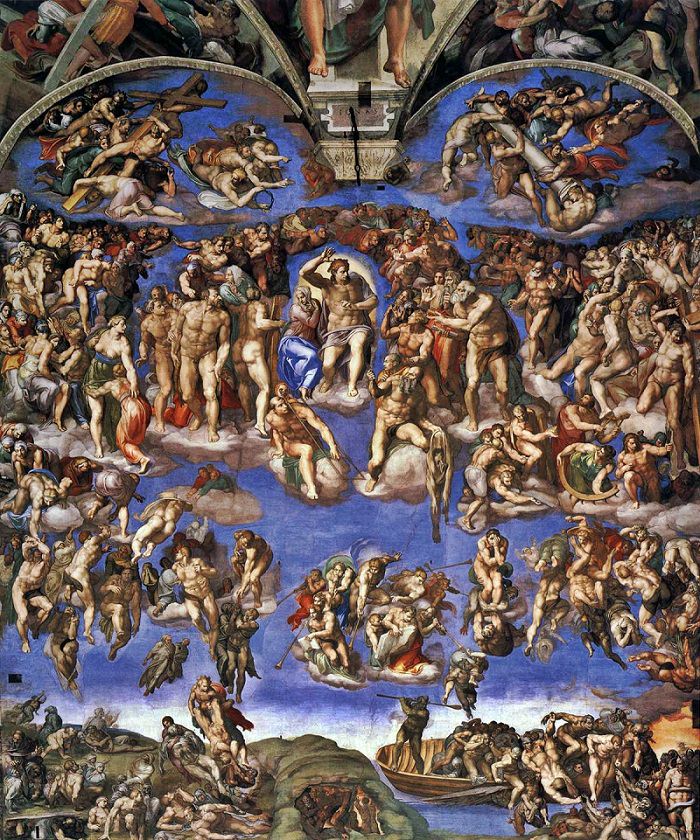 The Last Judgement (source: Vatican Museum, Michelangelo)