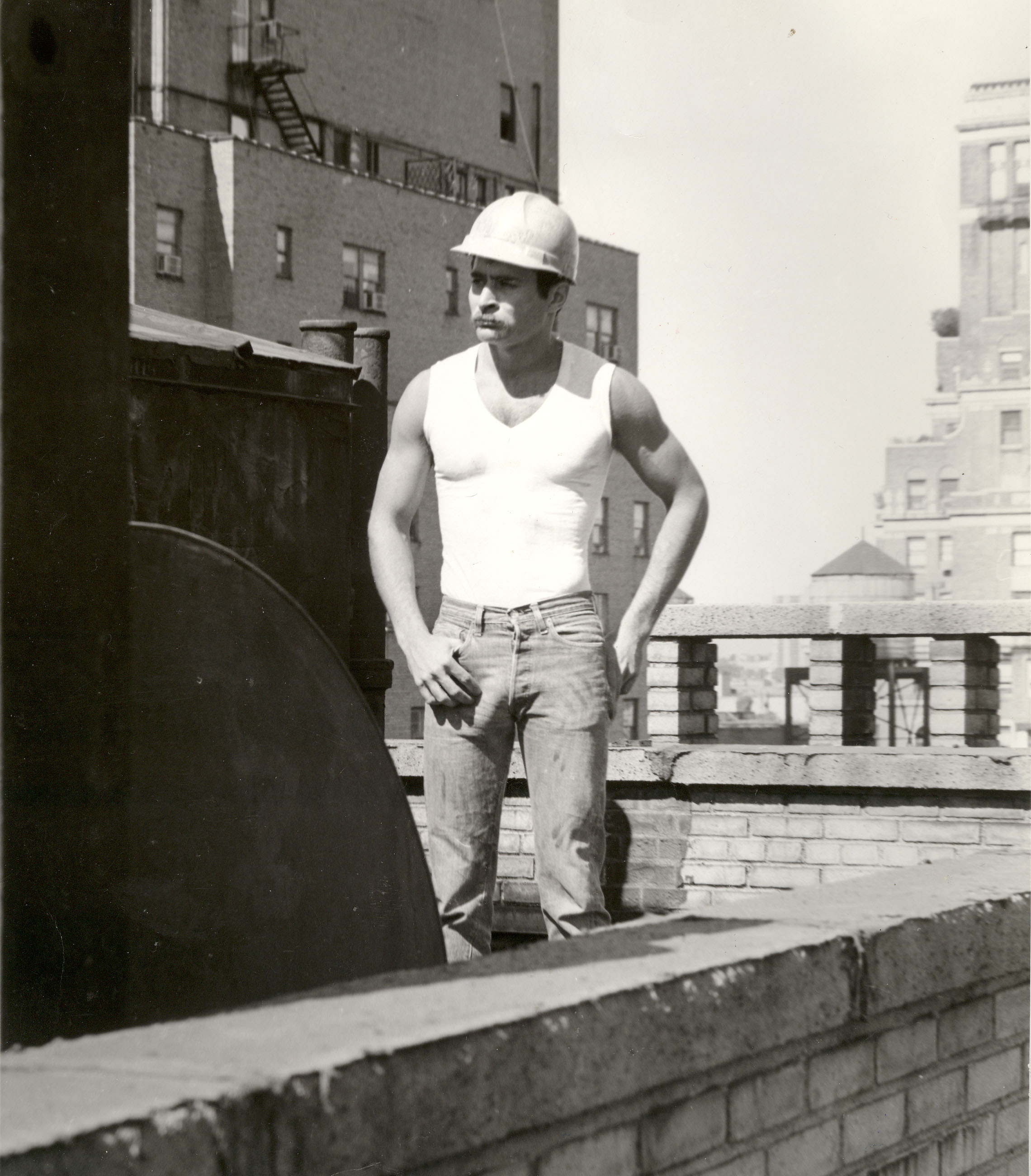 Ed Wiley (aka Myles Longue) in Jack Deveau's Rough Trades
When I was younger, much younger, I slept with a guy who one could safely say was blue collar. He worked at various constructions jobs (mostly unskilled). He was hot (muscles, beard, deep voice, big hands) and he was gay, and he was kinky. What more could one ask for? In fact, at a gathering I held when I was sleeping with him off and on, a cultured friend of mine who sold suits to mostly white collar executives met him. He blurted out to me, "You slept with him! Can I touch you?" He meant it jokingly, but I think much was implied in his reaction, much about class, education, sexual orientation, and how that all ties into how we view what is masculine.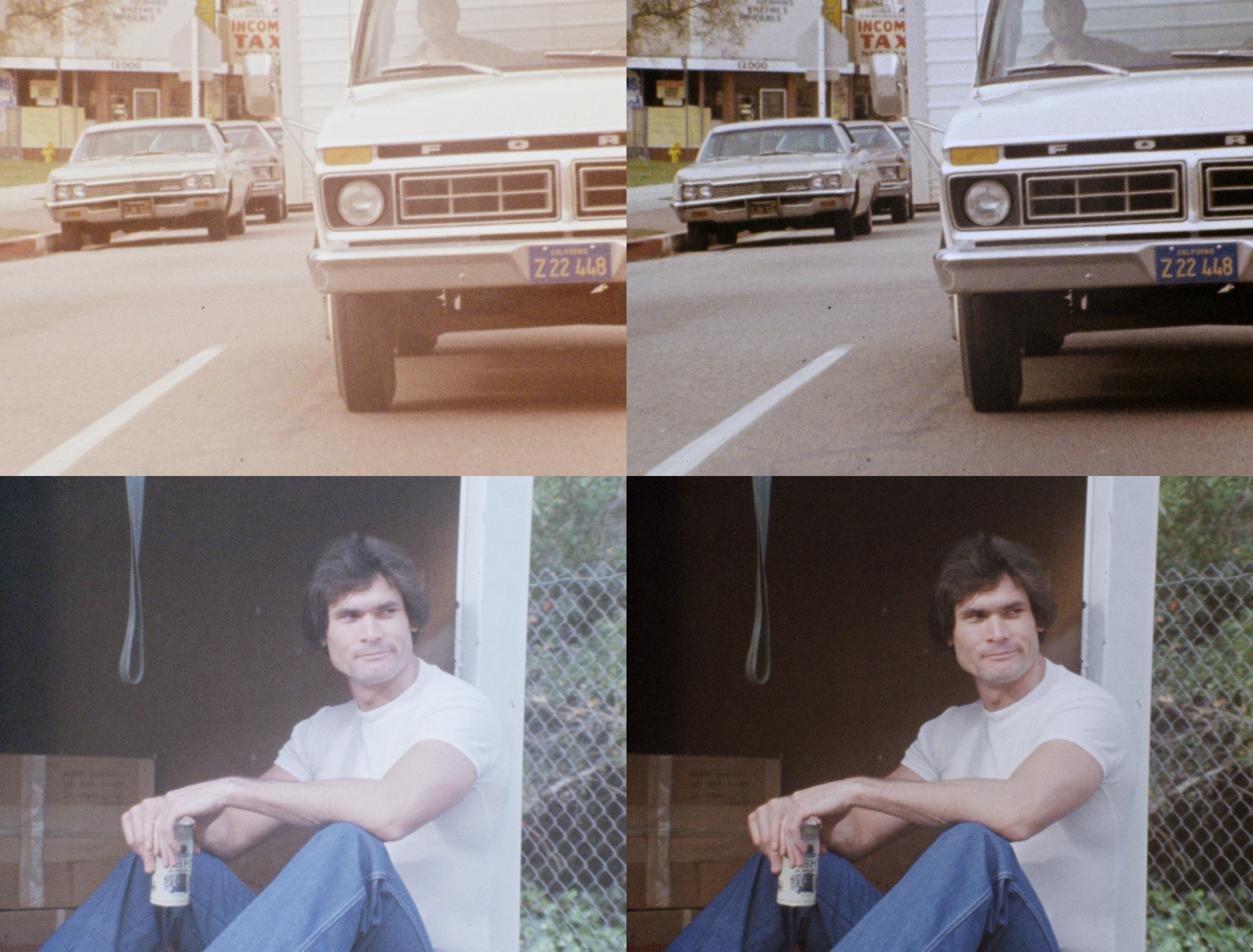 Before/after color correction from Bijou's NEW restoration of Tom DeSimone's Hot Truckin' starring Gordon Grant and Nick Rodgers as truck drivers
Where does the term blue collar even come from?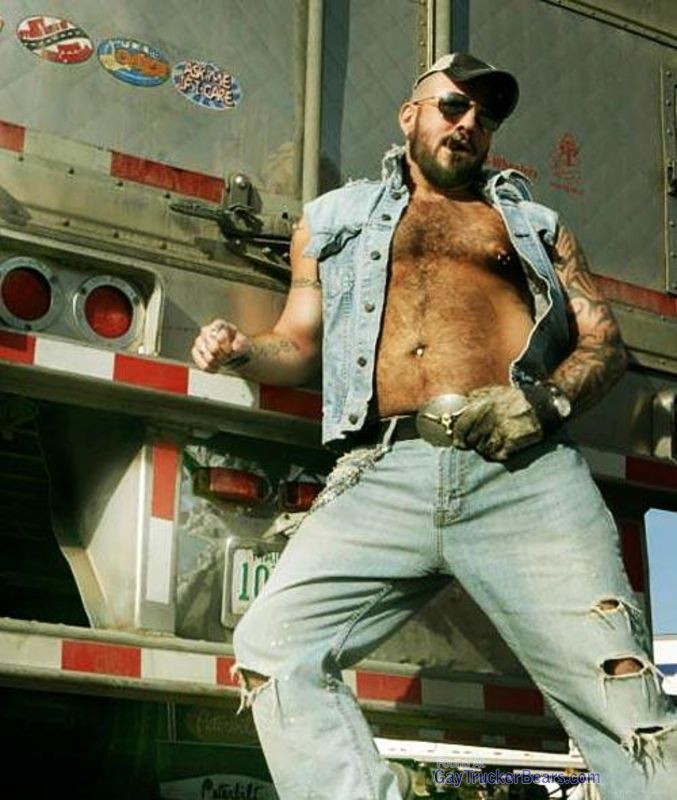 The term blue collar was first used in reference to trades jobs in 1924, in an Alden, Iowa newspaper. The phrase stems from the image of manual workers wearing blue denim or chambray shirts as part of their uniforms.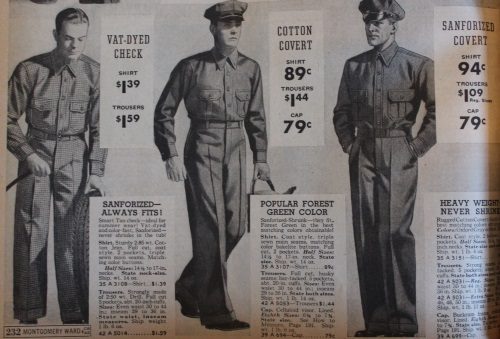 Some blue collar workers have uniforms with the name of the business and/or the individual's name embroidered or printed on it.

Historically the popularity of the color blue among manual laborers contrasts with the popularity of white dress shirts worn by people in office environments.

The blue collar/white collar color scheme has socioeconomic connotations, which comes from the British class system, especially as it transmuted because of the Industrial Revolution.

The people who worked in factories were called the working class, and they varied in degrees of respectability, ranging from the skilled laborers who could afford a small house and raise a church-going family (think Archie Bunker types), to unskilled day laborers at the bottom of the social ladder.

These individuals, because of their lack of education, were stereotyped as coarse and ill-mannered, but also as physically strong and big-hearted; perhaps Ralph Kramden in The Honeymooners exemplifies the best and the worst of this image.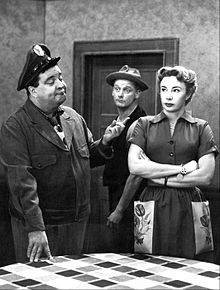 Ralph Kramden
The people who ran the factories and eventually created the big corporations of the Gilded Age and beyond, combined with the older, genteel professions of teachers and doctors, became the white collar middle and upper middle classes, and at the top of that ladder, the nouveau riche.

This structure pretty much held for a long time in the United States, but once factory jobs moved to China and other places because of globalization, a new working class replaced it, working lower paid service and retail jobs jobs, and also in office jobs, ostensibly white collar, but working mostly as servants to upper middle class and upper class high level professionals like lawyers and corporate executives.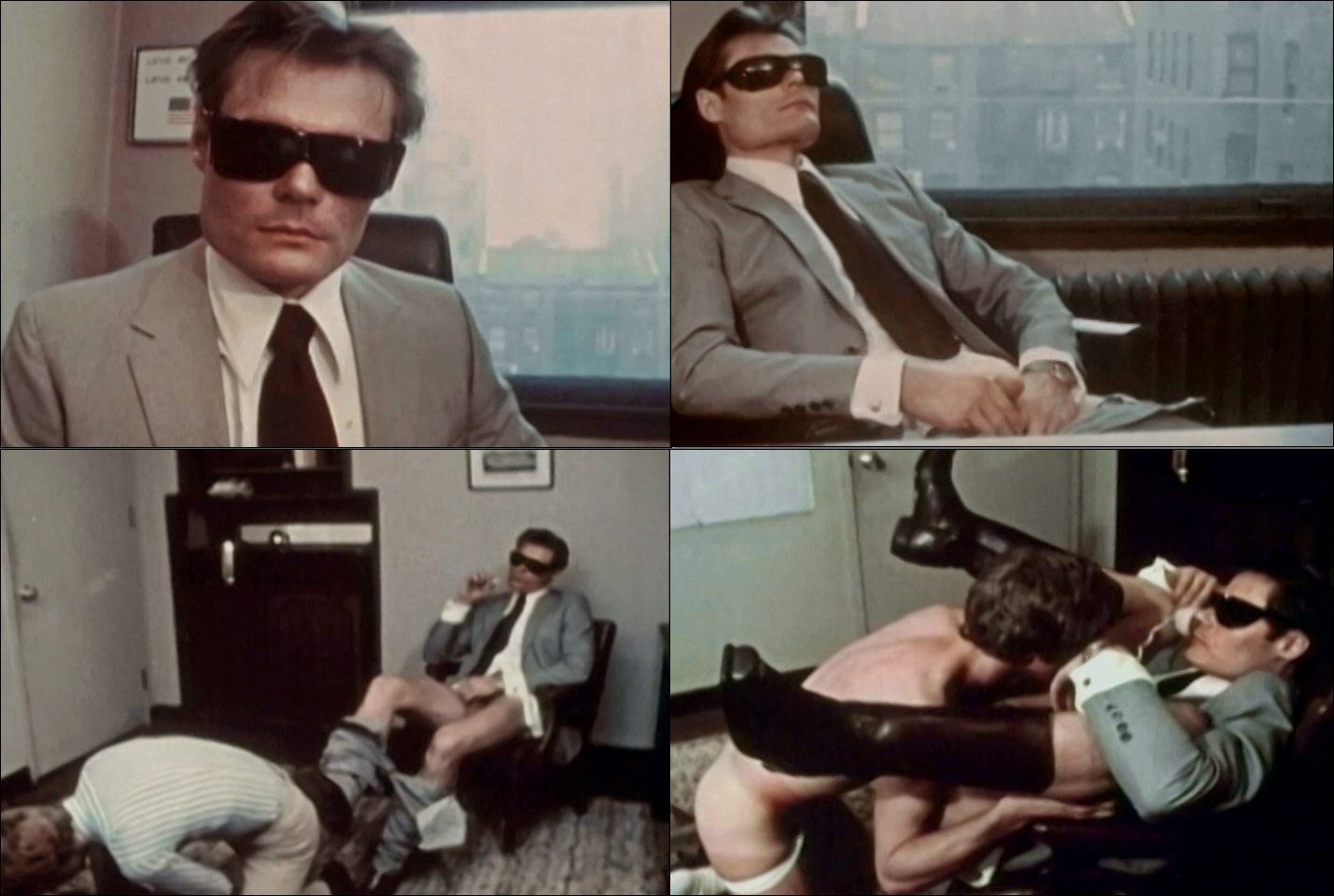 Robert Rikas as a power-hungry white collar executive degrading his employee in the brilliant and satircal 1972 gay porn classic, American Cream
Now, how do gay men fit into this social picture? The stereotype of gay men is definitely not the "rough" guy who works with his hands, but the effeminate artsy-fartsy queen who thrives in refined cultural environments, the "sissy." If you weren't out in that way and consigning yourself to stereotypical gay professions like acting and hairdressing, you conformed to the social structure above, and if you were in the working class, you definitely didn't proclaim your sexual orientation.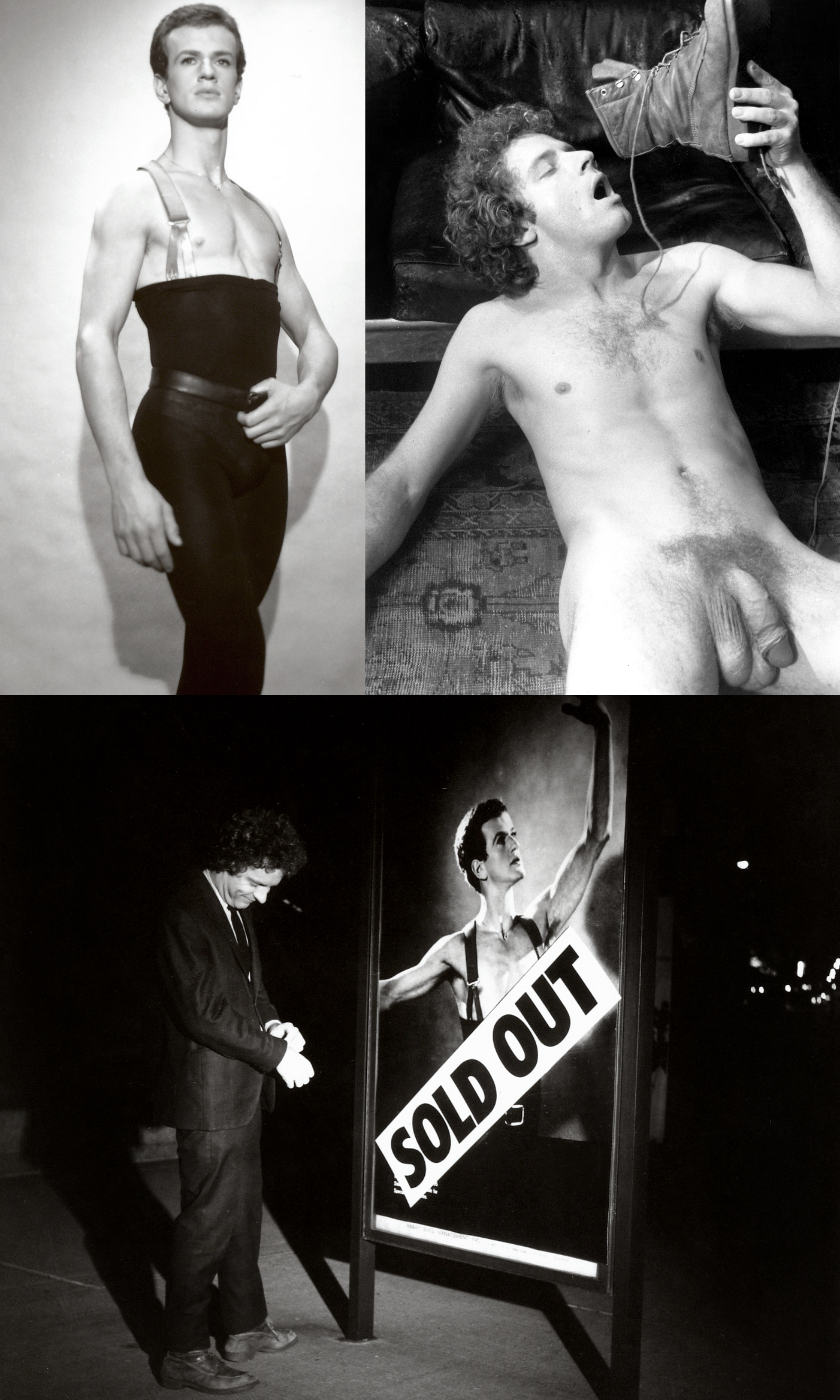 A ballet dancer (Henk Van Dijk) & a closeted truck driver (Garry Hunt) having an affair in Jack Deveau's 1976 film, Ballet Down the Highway
Thus, in the book Maurice, the aristocrat Maurice is really taking a risk by loving Alec Scudder, a gamekeeper, much below him in social class.

So, what was a gay construction worker or trucker to do?

Hide their true selves, it seems. But note, so many gay porn fantasies involve these blue collar guys in places like truck stops and construction sites, but how much are they the projected fantasies of white collar gay guys who fetishize the conventional masculinity of these straight guys?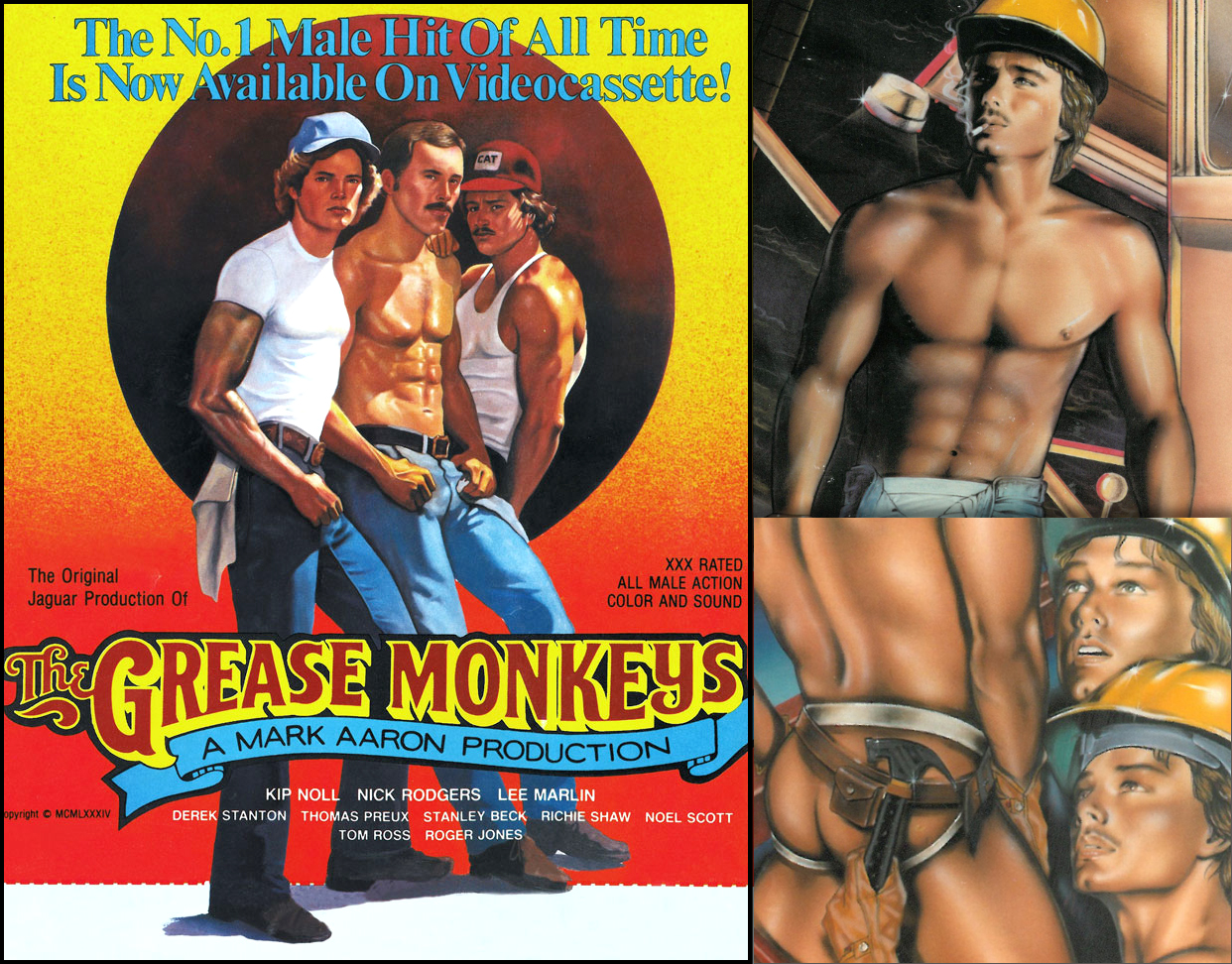 Hard working mechanics and construction workers in the vintage Jaguar releases, Grease Monkeys and Hardhat
Tellingly, we saw this projection become dominant very soon after the initial liberation of Stonewall, when the gay clone look involved construction boots, denim, and keys hanging from belts.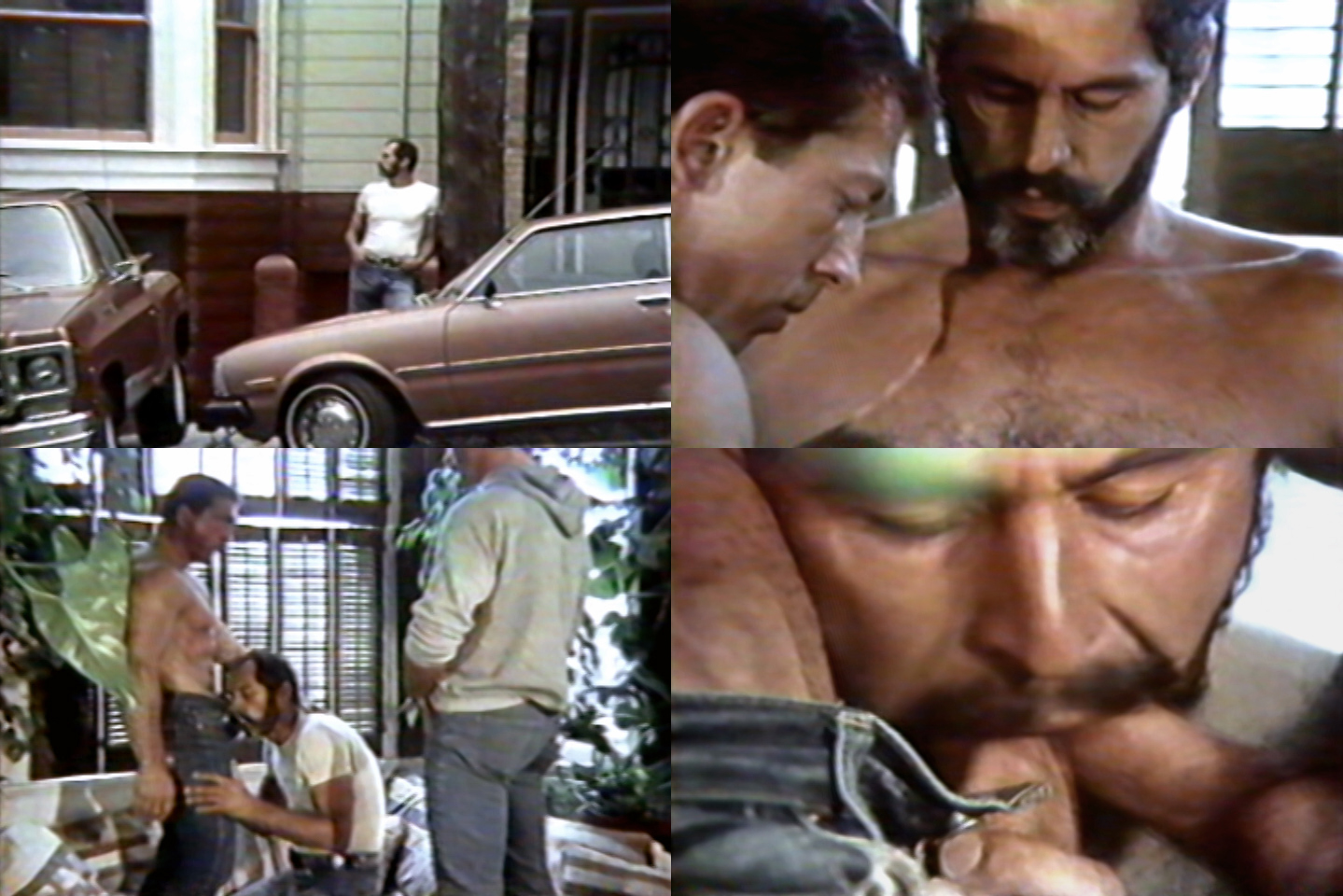 Richard Locke, the ultimate blue collar man of '70s gay porn, in Cruisin' the Castro
And of course, one of the Village People guys was a construction worker.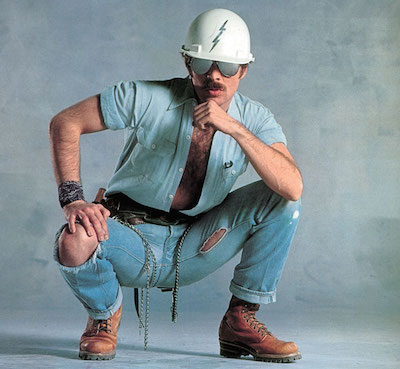 Thus, in my case, it was almost a status symbol that I really slept with a real blue collar guy (I also slept with a fireman).

Neither relationship worked out, and it wasn't because of the social gap.

Yet, since the 1990s, when those relationships occurred, some social distinctions have blurred, but not all. Even in the increasingly mainstream LGBTQ community, upper middle class wealthy white educated males have wielded the most power and influence, ostensibly for the good of all in a diverse community, but the dynamic mirrors the class structure of the society as a whole.

The Veda Pierces (the snobbish daughter of Mildred Pierce) who looked down upon dollar days and men who wear uniforms (today what many retail employees have to wear) still exist, but they come from all social classes as the world of cyberspace creates a level playing field for everyone.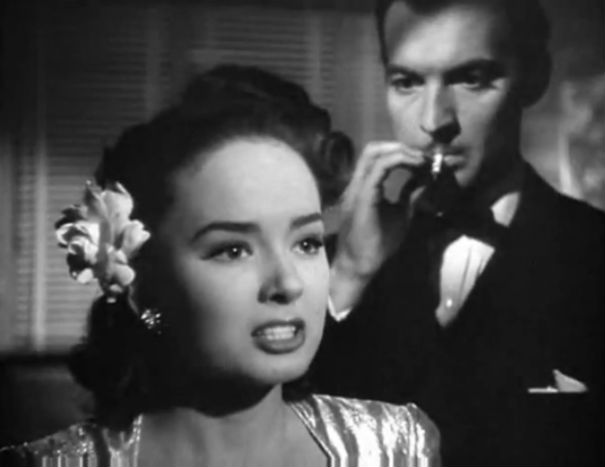 Veda Pierce
Yet, the world of Twitter can create identities that don't correspond with one's real life social status, and thus the opposite of the above can occur: an Amazon delivery person can show more class and education and insight than a nouveau riche person, the most powerful man in the world, who embodies the worst stereotypes of the blue collar worker every time he tweets.