posted by Madame Bubby
In 1979, Stephen Lachs becomes the first openly gay judge appointed in the United States. He is also thought but not proved to be the first openly gay judge appointed anywhere in the world. He served as a judge of the Los Angeles County Superior Court from 1979 to 1999.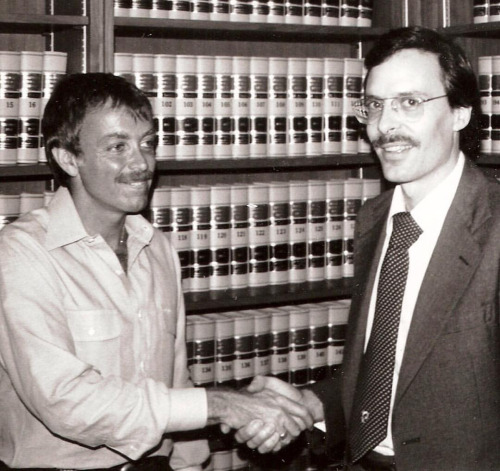 Stephen Lachs
May 21 – The White Night riots occur in San Francisco after Dan White is convicted of two counts of voluntary manslaughter instead of murder in the assassinations of Harvey Milk and George Moscone. White had employed the so-called "Twinkie defense".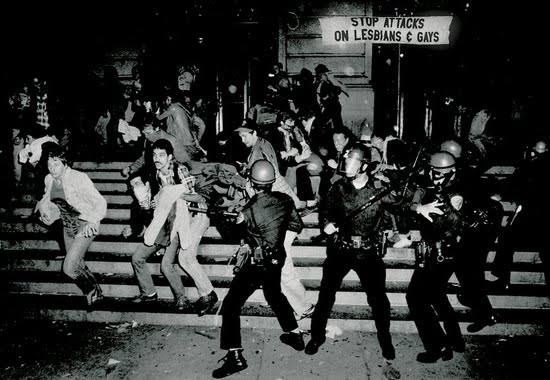 White Night riots
May 29 – Los Angeles outlaws discrimination against homosexuals in private sector employment and in patronization of business establishments in its city. Mayor Thomas Bradley signs bills into effect July 2.

June 24 – 10th annual Gay Pride Parade in Chicago.

September 1 – New Jersey decriminalizes private consensual homosexual acts.

October 14 – More than 100,000 people take part in the first National March on Washington for Lesbian and Gay Rights. It was the largest political gathering in support of LGBT rights to date.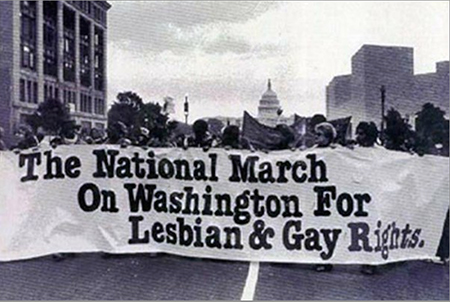 And, the Florida Citrus Commission quietly decides not to renew Anita Bryant's contract because of the backlash against her antigay crusade and also her association with white supremacist groups. The main reason: she was causing them to lose money.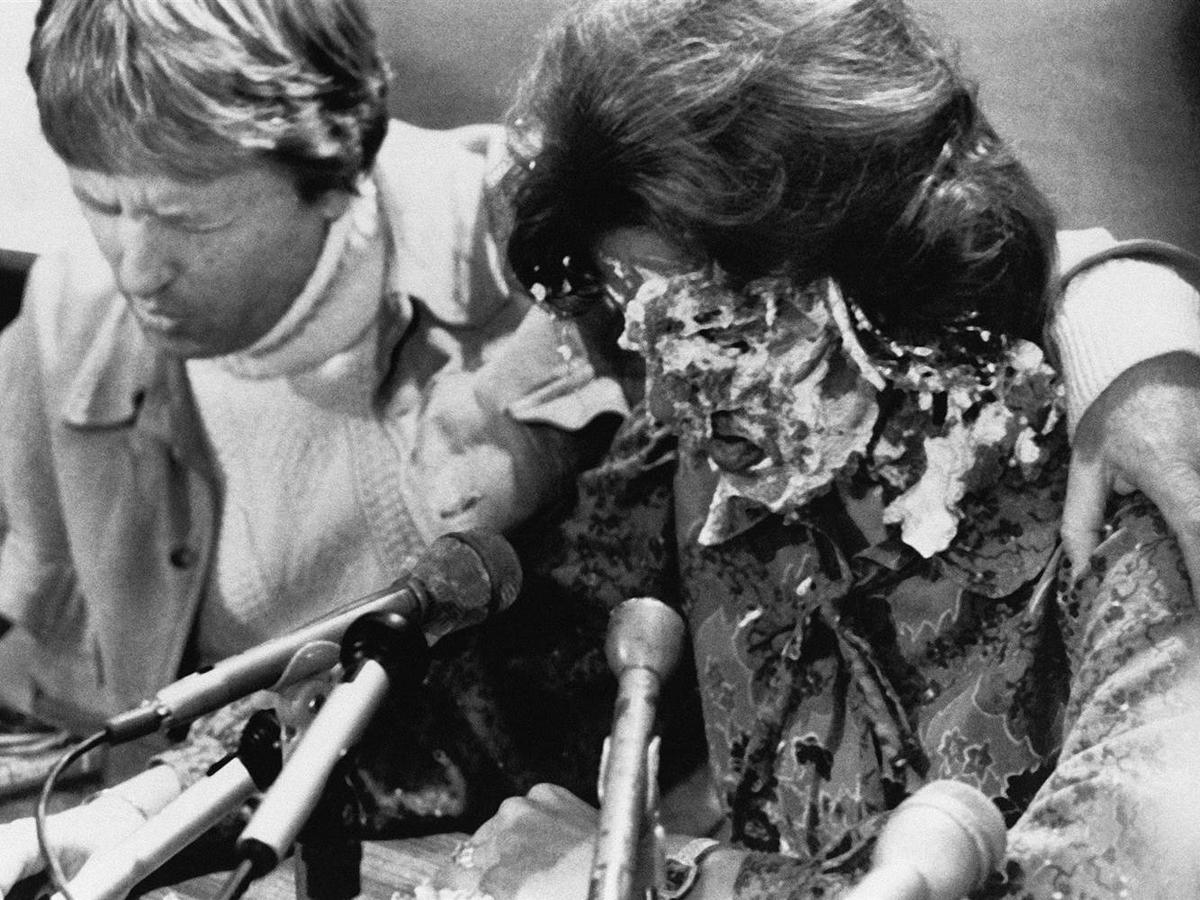 Anita Bryant pied in the face by a gay activist, 1977
Yet, after all these groundbreaking events, this year also heralded a religious revival movement in America, climaxing in the Moral Majority movement of the 1980s.

And in 1981, what was later called the AIDS virus appeared in America, infecting gay men and intravenous drug users. The LGBTQ community, in the wake of its first strides toward social and cultural liberation, would now be fighting for its physical survival.

We research and write on various LGBTQ history topics at our blog, which you can find here.

We also have created a Pinterest site with images and information and post additional information on our Twitter page.