posted by Madame Bubby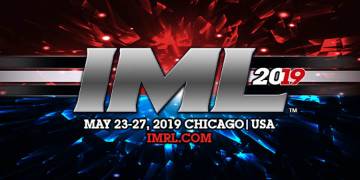 Now that I am in the autumnal phase of my life (early autumn, mind you), and International Mr. Leather is fast upon us (its fortieth year!), I share again a paragraph I wrote a few years ago about this event:

"The leather community has entered a new age. It's no longer so much on the margins, even of the gay community. I even argue it's lost something of its edginess, its element of taboo and danger. Where do I, who was trained by a master who was influenced by hardcore Old Guard, fit into this picture? I'm still exploring that question, but I hold fast to the core values of mutual respect/courtesy and a desire to learn and grow in the scene I experienced through the years with the many leathermen I've known since that first day in 1991 when I entered the leather mart."

I still agree with many of the ideas in the paragraph, but I am revisiting with another concern, one that is more focused on demographic. To what extent is the leather/BDSM community, still primarily gay and male, aging out? Or, perhaps, the real question could be, how is transforming itself as its social and cultural context changes?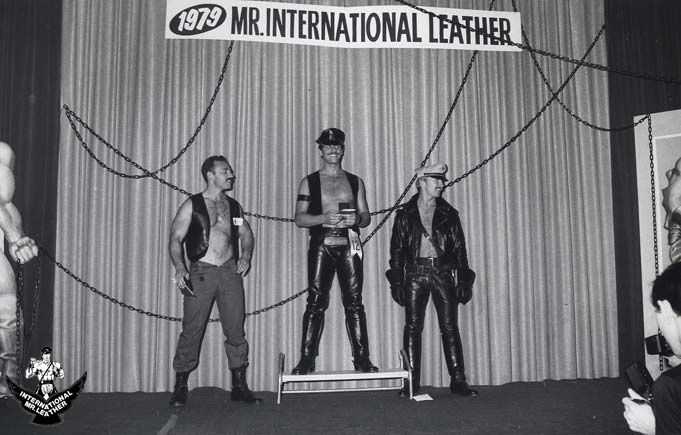 International Mr. Leather, 1979
Some of the changes that have developed I see paralleling with mainstream social progressive movements. 2010 was particularly significant when Tyler McCormick competed as Mr. Rio Grande Leather. When he won the contest, he made history three ways: first transgender IML, first IML to use a wheelchair, and first IML from New Mexico.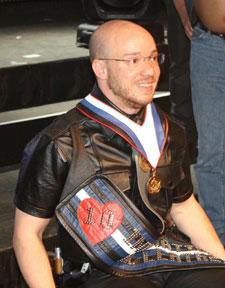 Tyler McCormick
Yet, I've also noticed that the traditional leather/BDSM club social structure, based upon I claim a kind of lodge/fraternity model, seems to be less popular than before. Perhaps I am landing on a cliché or stereotype here rather than a more nuanced interpretation, but these groups are aging, and younger guys (not just millenials) aren't necessarily seeing them as a prime, exclusive space to discover, learn about, and grow in, their complex sexuality.

The line of mentoring I experienced in this community seems to be less certain. Just because a young guy says Daddy, teach me, doesn't necessarily mean anymore a serious ritual of initiation. It could mean a quick fuck. It may have always been that way to some extent, and gay sexual spaces have always been commodified in various respects (thinking of bathhouses, another space that seems to be much less ubiquitous than before), but this is the age of nanosecond ratings, the Yelp/Amazon world. Of course technology has played a part in a fluidity that risks diffusiveness, and of course social media apps have changed drastically how one lives physically and mentally as a sexual person.

Perhaps the gay male leather/BDSM club, used to be the center of this world, forced in the past to into a fortress-like mentality because of its taboo activities in a world just starting to tolerate LGBTQ persons, is now shifting to one point on a spectrum.

Overall, I am concerned that future generations will forget about or even claim is outmoded this point of origin in spaces like the Gold Coast Leather Bar and the Chicago Hellfire Club. But without this history of external and internal courage and danger and respect and conflict, there wouldn't be persons today engaged in transforming it.