posted by Madame Bubby
Playgirl magazine, often billed unofficially as the "magazine for women and gay men," has undergone some changes in its presentation through the years (one can no longer obtain the traditional hard copies that were usually hidden under some gayling's bed at some point).

Even the naked guys in the magazine have changed, and that change reflects some social trends. What is interesting is that as recently as last week, on a gay chat board, Datalounge, the subject came up, and it wasn't just a retro/nostalgia discussion from the eldergays.

The original poster made a point that the models in the 1970s and 1980s generally revealed huge bushes, and that they were trim and muscular overall, not what one might term "gym-pumped" or, to be biased, "steroid" bodies.

Now, the first Playgirl centerfold was Lyle Waggoner, who gained fame by appearing as a regular on the iconic Carol Burnett Show. For her sketches, Carol needed a straight guy, and I bet she also knew she would attract a certain audience (the Playgirl audience) by showing off his easy, unaffected, yet indisputably, studly presence. The first issues of Playgirl did not show cock, though. That came later, when the previous censorship of such materials was finally letting up in the early 1970s.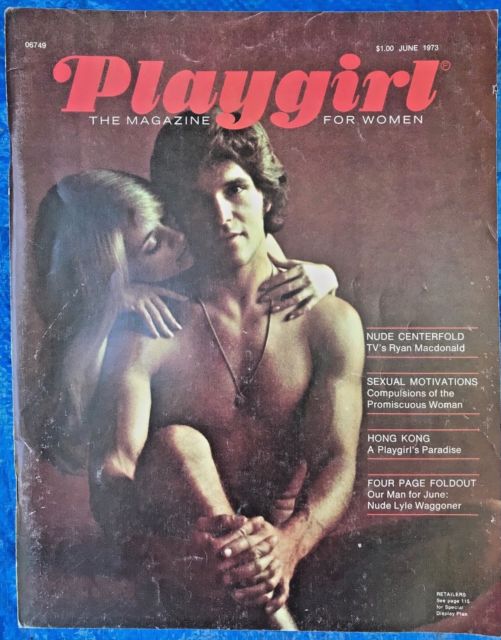 Lyle Waggoner in the first issue of Playgirl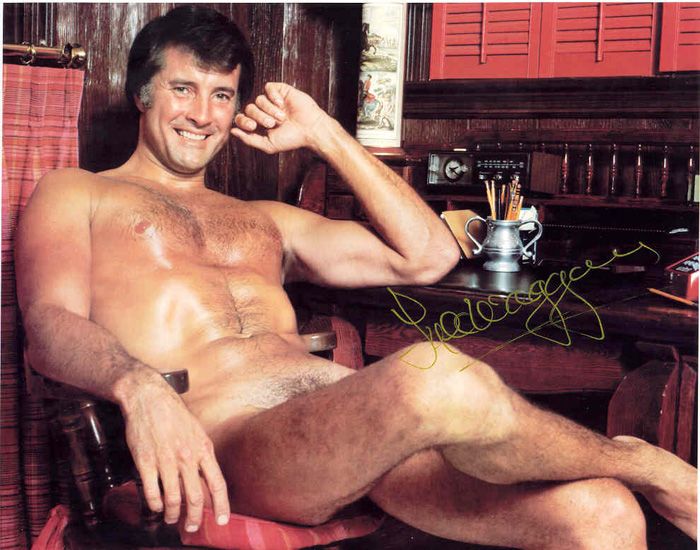 Waggoner in a later issue
When Burt Reynolds died recently, many remembered his moment in Playgirl. Of course the photographers hid his member, but there was plenty to fantasize about even if was not visible. And hair, so much hair. The poster I referred to on Datalounge mentioned hairy bushes as if that was a style of the past, and that observation brings up the issue of shaving. How much hair is attractive? Or the lack thereof?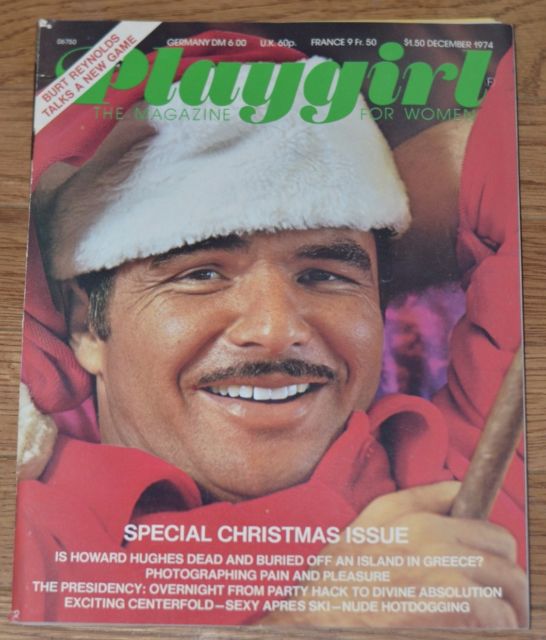 Burt Reynolds on the cover of Playgirl in December, 1974
And note that many of the models, especially in the eighties, loved showing off their luxuriant locks. This hair was not hippie long hair that evoked Woodstock dancing and shabby communes in the woods; it was more like the idealized long hair of medieval knights and cavaliers and the like, heroes and antiheroes of romance novels.

But the long hair encouraged even more muscles, perhaps a reaction to possible associations with effeminacy in the more conservative eighties. Thus, tight pants, pastel colors, and long hair were acceptable if your body wasn't just buff, but pumped up.

And in 1992, a pumped up, hard-bodied stud with a tattoo (harbinging what is now a rather generic look among millennials) named Dirk Shafer appeared as Playgirl's Man of the Year. And he was gay. He didn't come out as gay until much later, and he died in 2015.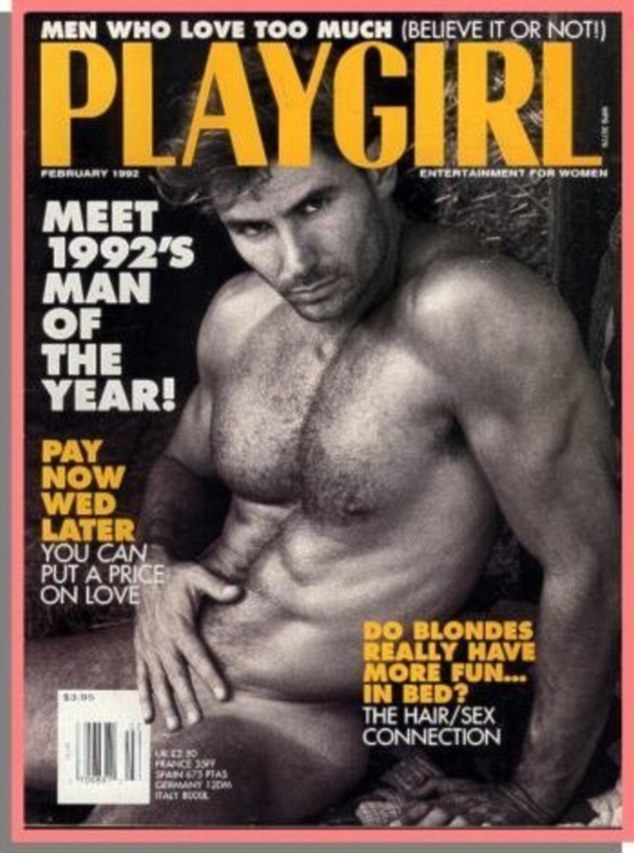 Dirk Shafer as the 1992 Man of the Year
Another Playgirl model, Bill Cable aka Stoner, apparently appeared with Christina Crawford (!) in a mysterious video which has disappeared from youtube, alas. He also died young, kiiled in a motorbike accident in 1992.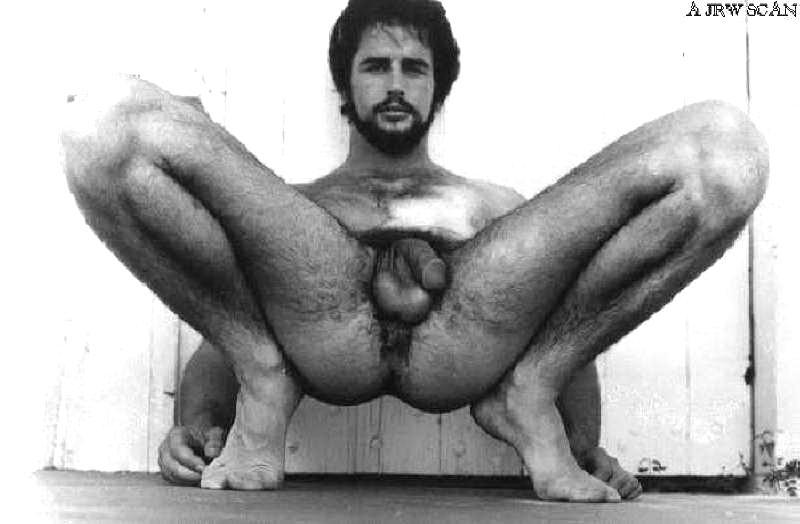 Bill Cable aka Stoner
Now that gay for pay is prominent in the adult erotic world, one might assume that some of the current models in Playgirl's online edition are gay. And perhaps, depending on their situation, they aren't concerned about concealing their orientation. Still, this open fluidity seems to produce rather generic results.

The secret thrill of an actual print magazine that enticed because of its very danger, dangerous imagery, a dangerous situation for the reader, is missing.

I am not advocating for the closet, but one wonders if it's time for Playgirl to reexamine its purpose and not just serve an Instagram page in a larger format accompanied by tips on fitness. Remember, this magazine actually dared to in its earlier years explore female orgasms and polyamory and reveal men as sex subjects and objects for women and gay men.