posted by Madame Bubby
Four million persons are expected to be at Stonewall 50 in New York City. The 48th annual Chicago Gay Pride Parade in Chicago promises to be quite impressive too, one big party.

Even in these times of turmoil in the United States when the human rights of so many are becoming increasingly precarious, LGBTQ communities are still strong and vibrant. And note that in Brazil, now run by the virulently homophobic Jair Bolsonaro, the São Paulo parade attracted three million persons.

But in the years right after Stonewall, the parades were not the carnivalesque events they are today. They were militant liberation marches, risky on so many levels for the participants. These early parades were attended by only a few hundred people and received little official notice.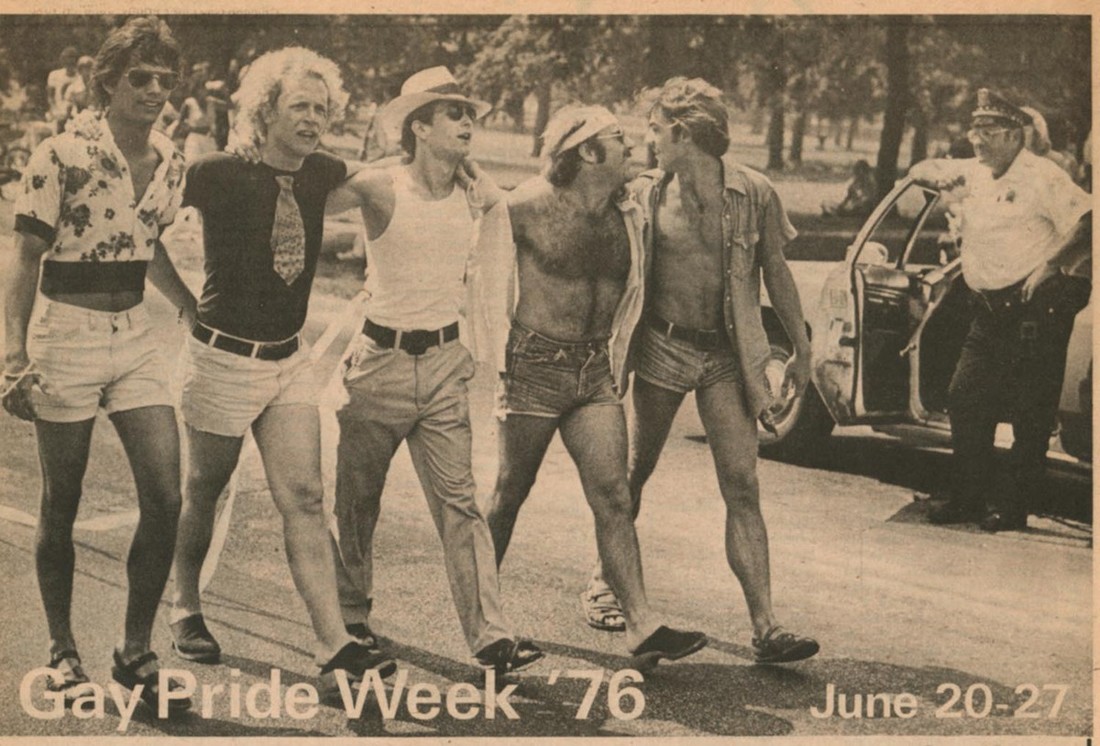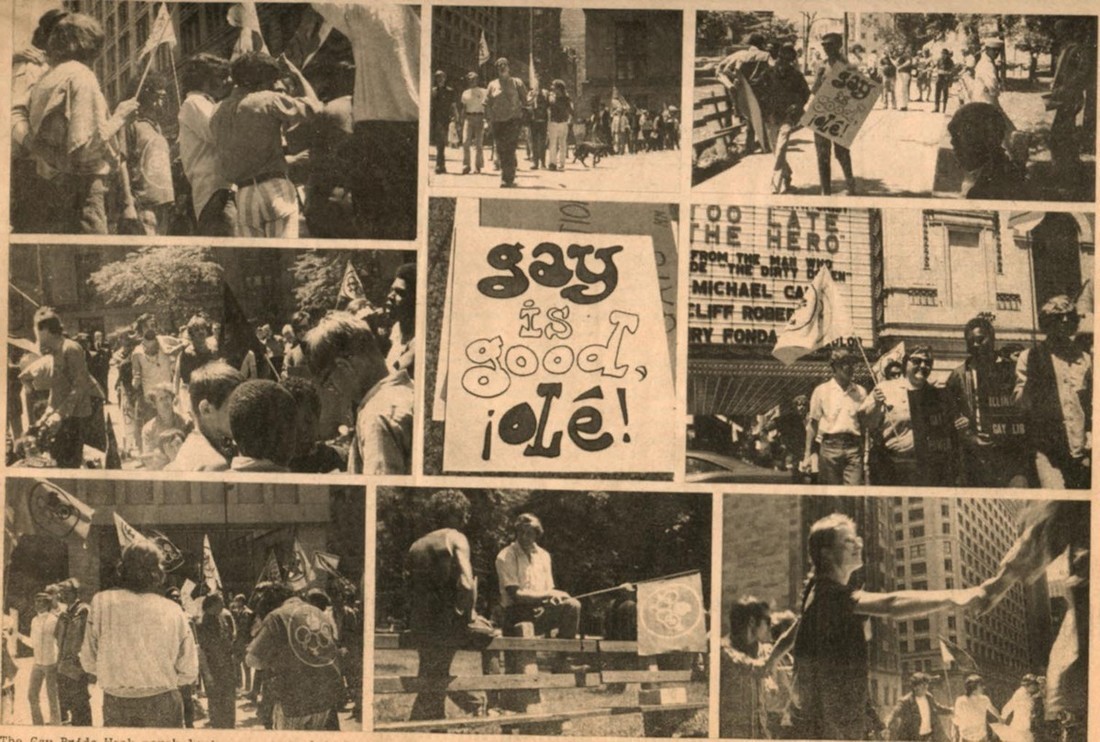 The first gay pride march and rally took place in Chicago on June 27, 1970, just one year after Stonewall.

The original parade went from Bughouse Square, right on the dividing line between River North and Old Town. From that point, a small crowd marched down the Mag Mile to the Daley Center.

According to an article by Emmet Sullivan, about 150 people participated. He notes:

The Chicago Tribune ran a 75-word blurb about the event on the third page of its June 28 edition, noting that it ended with festgoers circling the Picasso statue in the plaza and shouting, "Gay power to gay people." By 1973, the parade had moved its starting point to Belmont Harbor. The "gay liberationists" leading the charge numbered 300, according to the Tribune.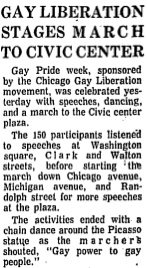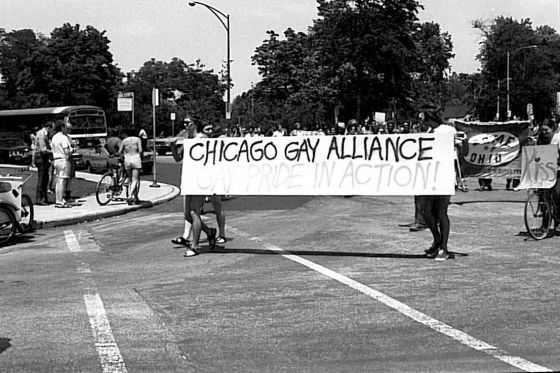 The parade then bounced between a few routes, mostly around Belmont Harbor and the intersection of Clark and Diversey, at that time developing as Chicago's gay neighborhood.

I remember inadvertently going to that parade in the 1980s (as I went to the old Great Ace hardware store at Clark and Diversey), which by that time attracted thousands rather than hundreds of people. In my naivete, all I remembered were hot shirtless guys holding signs, whose message and import escaped me, especially when a hunky guy with a big mustache marching in the parade came up to me and let me grab his nipple (part of my gradual coming out experience).

I now know that by that time, the AIDS crisis was in full swing and the heady days of liberation were over. The community, with a new-found strength, faced down death and chose life.

Without those brave persons in the 1970s, who literally risked their lives as persons living in the supposedly equal society of America by marching in public, the fabric of a community would not have been strong enough to band together and ensure that those who died would be remembered. And to fight for and with the survivors who would make the memorial quilts.

Maybe in these times when the hashtag #NeverAgain is so apropos, we need to think of this Pride Month kind of like Passover. We remember the nights of oppression, and we remember the days of liberation. But in this case, we saved ourselves. Perhaps it's time to do some more saving.